China National Tea Museum
| ehangzhou.gov.cn | Updated: 2020-04-16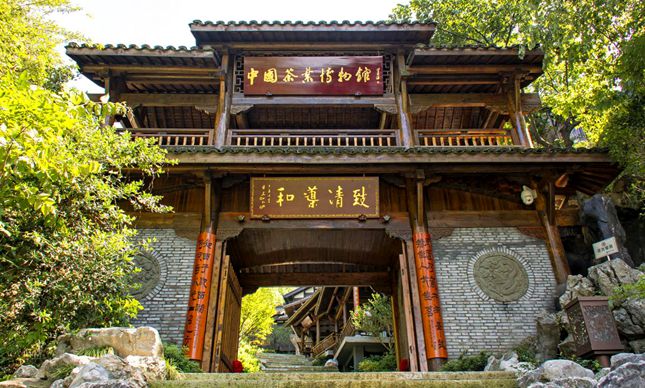 China National Tea Museum, located to the west of West Lake, is the only national level museum specializing in tea culture. It acts as a center where China communicates with the world in tea culture.
Occupying an area of 13,000 square meters, the museum is made up of two pavilions – Shuangfeng Pavilion and Longjing Pavilion. As a tea-oriented tourism complex, it integrates the functions of cultural demonstration, popular science popularization, scientific research, academic exchange, and tea art training, as well as provides services on accommodation, meeting and entertainment.
The exhibitions in the museum interpret tea culture in terms of tea history, tea stories, and tea set. There are activities designed for different groups of visitors, such as Chinese tea-themed serial activities for foreign guests, free tea-culture lectures for visitors available on Saturday and practical activities for students and youth.
Address: Longjing Road No 88, Shuangfeng Village, Xihu District, Hangzhou City
Contact person: Zhao Yanyan
Tel: +86-18258835670