Yuhuang Shannan Fund Town
| ehangzhou.gov.cn | Updated: 2020-04-20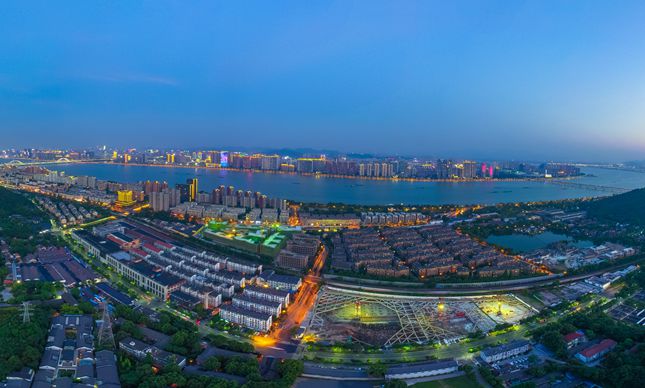 Yuhuang Shannan Fund Town, located at the urban center of Hangzhou city, enjoys a favorable geographical location and convenient transportation.
Capitalizing on the funding resources and financial culture of the Yangtze River Delta, the town specializes in creating an industrial chain of private equity investment funds and establishing a key platform of wealth management to promote supply-side reform and economic restructuring.
Taking Greenwich Village in the United States as a guide, the town started its construction in 2014 and has made outstanding achievements. In terms of environment, discarded warehouses were transformed into garden-style townhouses. High-end financial industries replaced low-end industries, optimizing industrial structure. The town has become a home to financial talents.
As of July, 2017, 1,823 financial institutions were located in the town, with a total capital management volume of 897.5 billion yuan ($142.06 billion) and revenue of 1.36 billion yuan, a year-on-year increase of 76.3 percent. Local financial revenue had reached 580 million yuan ($91.79 million), a year-on-year increase of 65.8 percent.
Address: Liangmu Road No 1399, Hangzhou City
Contact persons: Wang Rendi, Liang Jie
Tel: +86-13588110355, +86-15967122156