Chun'an County
| ehangzhou.gov.cn | Updated: 2020-04-22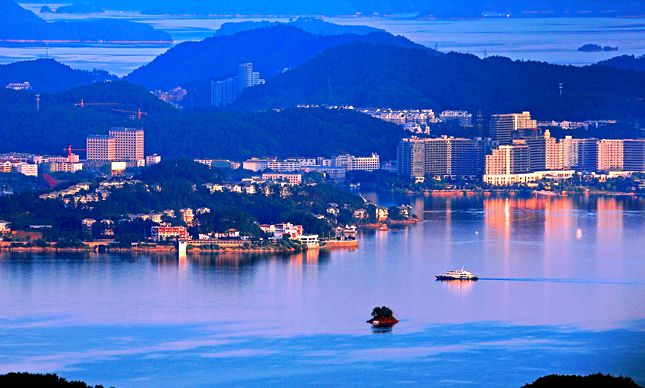 Chun'an county in Zhejiang province strives to become an international tourism destination by carrying out a series of landscaping projects. With its unique natural and cultural environment, the county was honored as "global green city", "national garden county, and "world garden city".
Within the county, there are 27 parks, 35-kilometer-long waterfront landscape belt, 25-kilometer-long urban green way, three-kilometer-long wooden road decorated with cherry trees, and 90,000-square-meter seas of flowers. It also has China's biggest fish cultural square, leisure blocks where people can enjoy the slow paced life, 4,000-square-meter exhibition center, and more than 23 art and entertainment corners.
People can also cycle along the mountain roads besides Qiandao Lake to admire the beauty of the city while having an exercise.
Address: Chun'an County, Zhejiang province