Vocational school graduates shine in Hangzhou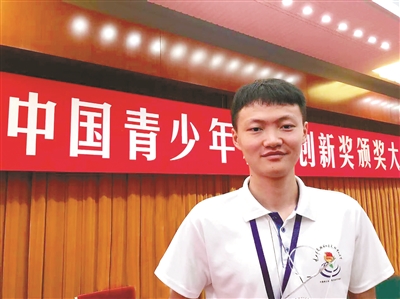 Fan Wentian, a graduate from Hangzhou Zhongce Vocational School [Photo/hzdaily.hangzhou.com.cn]
Graduates from vocational schools in Hangzhou have played positive roles in the city's urban development, from areas such as the digital economy to financial services, and from public transport to intelligent city development.
Fan Wentian, a graduate from Hangzhou Zhongce Vocational School, is a typical example. Though not a top performer in his early school days, Fan kept exploring his interest in electricity and followed his teachers' instructions to lay a down-to-earth foundation for his future development.
In 2014, Fan impressed the judges and spectators at a national innovation and entrepreneurship competition for vocational school students with his self-designed magnified Tesla coil, generating eye-catching sparks and transmitting electricity wirelessly.
Three years later, Fan combined his plasma arc music speaker with a waste disposal device and successfully turned it into profits. He also had two patents for utility models. In his second year at the school, Fan was assigned as a teaching assistant and convinced a few students in Zhejiang province to take part in drawing and compiling all the circuits for a textbook.
The 25-year-old Fan, now a field engineer at SUPCON, a leading automation supplier, is still working on innovative ideas.
"I will repay society with my knowledge and skills, in order to better serve my country," Fan said.