Chinese pastry chef envisions a sweet life as a fondant artist
By LI YINGXUE | China Daily | Updated: 2020-05-27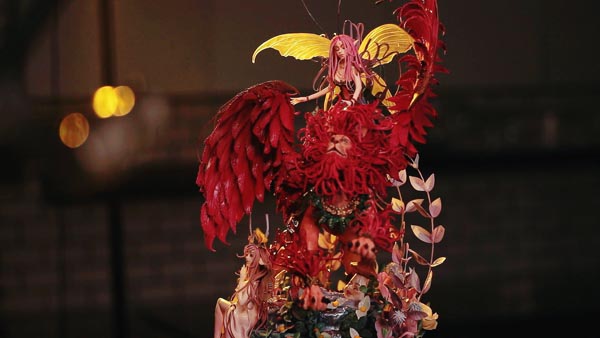 [Photo provided to China Daily]
He has also won four other prizes at international cake competitions. After each competition he would communicate with the judges to figure out what he could do better the next time.
"Each year I take part in one international and one domestic competition to continue challenging my skills," he says.
"I'm touched when I met other pastry chefs who have been making fondant cakes for more than two or three decades," he says. "Now I think, as I have chosen the path of fondant, I'll put my whole life into it."
Zhou is also focusing on studying and developing the flavor of fondant cakes to better suit the Chinese palate.
"In 2015, only a few people would order fondant cakes for birthday celebrations, but now it's becoming more popular. A dessert station with a fondant cake can be found in almost every wedding," Zhou says.
Zhou has witnessed fondant becoming more popular over the past five years, and he has also started teaching fondant classes to help more people develop an interest in the pastry art.
"The more people know about fondant, the more young talent will join the field. Fondant deserves to receive more attention and love, as its power of expressing feelings is unlimited."