Century-old oiled paper umbrellas win praise
| ehangzhou.gov.cn | Updated: 2020-06-01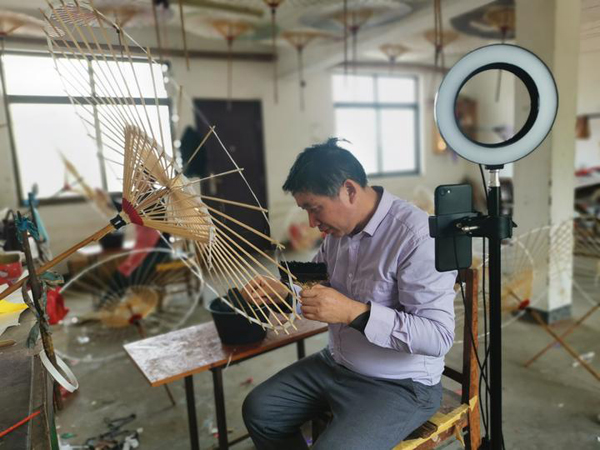 Wen Shishan films a live stream while making an oiled paper umbrella in his studio in Daoling village, Fuyang district, Hangzhou. [Photo/zj.zjol.com.cn]
Craftsman are usually regarded as skillful but secluded, and Wen Shishan, an expert at making oiled paper umbrellas, is no exception. He lives in Daoling village, Hangzhou and lives down a winding mountain road, with his house surrounded by tea plantations, bamboo forests and paddy fields.
Wen, though in his sixties, is keeping up with the times as he has posted nearly 300 videos online since 2018 and received millions of thumbs-ups from netizens.
"The umbrellas are so beautiful that I want to pair them with my Han clothing," said one netizen. Such comments are posted on Wen's videos every day.
In addition to wide popularity in the domestic market, Wen's umbrellas are also popular among overseas consumers, especially those from Japan, the United States, Australia, the Middle East, and Western Europe. They have generated 2 million yuan ($280,950) in annual revenue.
Wen's success lay in his decades of dedication to his craft, which began in the 1990s when Wen was only 27 years old.
He followed his father's guidance and expanded from an original 72 processes to the 106 he uses today – bringing a once forgotten art form back into the limelight and imbuing it with both decorative and practical value.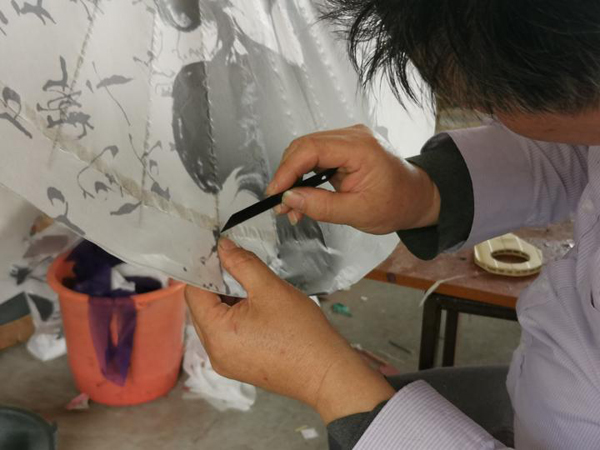 Wen Shishan crafts an umbrella. [Photo/zj.zjol.com.cn]
Wen's umbrellas are glued together with environmental-friendly tapioca, brushed using water-proof tung oil, and japanned with self-made cashew lacquer.
Wen has emphasized the practicality of his umbrellas, which were once a necessary part of daily life, and has said his products should not be seen as mere decorations.
"If they are only used to only add some color to your photos, then they lose their authentic charm," he said.
Wen's craftsmanship has attracted the attention of young people, two of which he has chosen as his successors. He has also been invited to attend open classes in colleges and share his knowledge with the younger generation.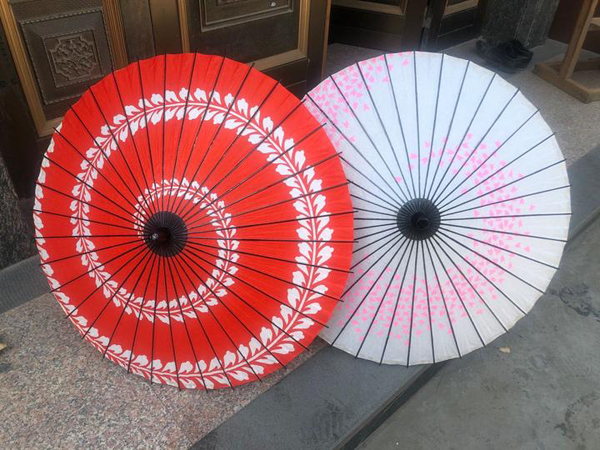 Oiled paper umbrellas made by Wen Shishan [Photo/zj.zjol.com.cn]