Longjing tea management goes digital, revenue grows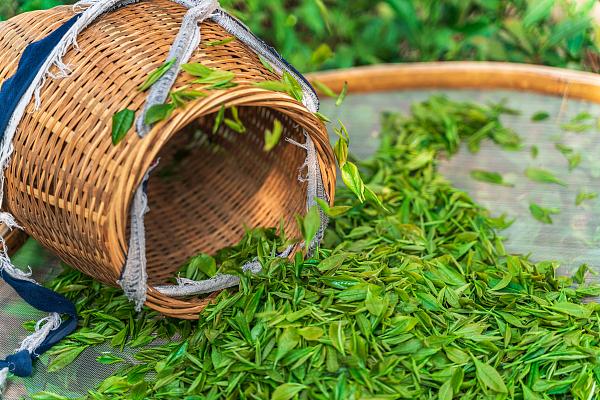 Digitalized management has helped Longjing tea, or West Lake Dragon Well tea, a variety of green tea from Hangzhou, protect its brand values and increase practical yields, local media reported on June 8.
Statistics from the Hangzhou agriculture department show that the yield of Longjing tea was 493.8 metric tons this year, a year-on-year decrease of 4.3 percent. However, the total output value went up almost 50 percent to 474 million yuan ($67 million), with the price per kilogram rising from 619 yuan to 960 yuan.
The revenue growth was contributed by a digitalized Longjing tea brand management system which helps tea planters manage data such as area of tea plantations, locations and annual yields and eliminate counterfeits in the market.
Tea companies with certifications issued by the local agricultural authority were allowed to purchase tea from farmers. Once a deal has been confirmed, the corresponding amount of tea would be deducted from the farmer's account.
"If the system detects a statistical disparity, the incident will be flagged for review," said an officer from the agricultural department.
"The system enhanced consumers' recognition of and loyalty to our brand," said Shi Xiaoyun, a manager at the well-known Shifeng Longjing Tea. "We have purchased 12 tons of Longjing tea this year and high-end teas picked before the Qingming Festival were sold out in early May."