Sports and leisure industry in Chun'an county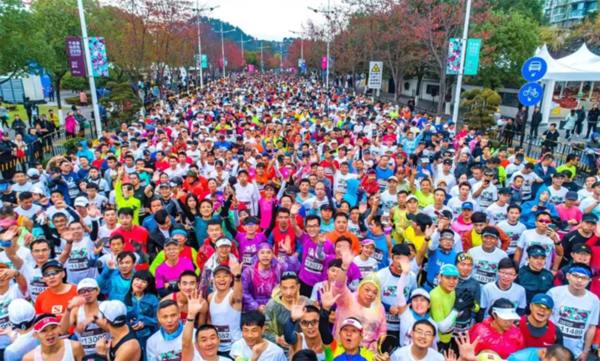 Marathon participants show their excitement at the starting line. [Photo/zjol.com.cn]
Nestled among lush mountains and adjacent to lucid waters, Chun'an county in Hangzhou, Zhejiang province has been dedicated to developing its sports and leisure industries in recent years.
Though the COVID-19 pandemic has crippled the tourism industry, the sports and leisure industry in Chun'an received an unexpected boost in popularity, with tourists and revenue both doubling during the May Day holiday.
Chun'an offers tourists a variety of sports-related recreational options, such as cycling, mountain racing, hiking, karting, hot-air balloons, water sports, rafting, jet skiing, trampolining and camping.
The local Shilin town was designed as a national lake-side sports town, while Jieshou village focuses on cycling.
Over 10 walking, swimming, cycling and marathon events are held in the area, bringing in more than 130 million yuan ($18.4 million) every year. The events include the international road cycling and triathlon around Qiandao Lake and the marathon swimming world series.
Statistics show that roughly 3.94 million tourists were attracted by Chun'an's sports and leisure industry in 2019, accounting for 20.9 percent of the town's total tourists, and the industry generated annual revenue of 2.5 billion yuan.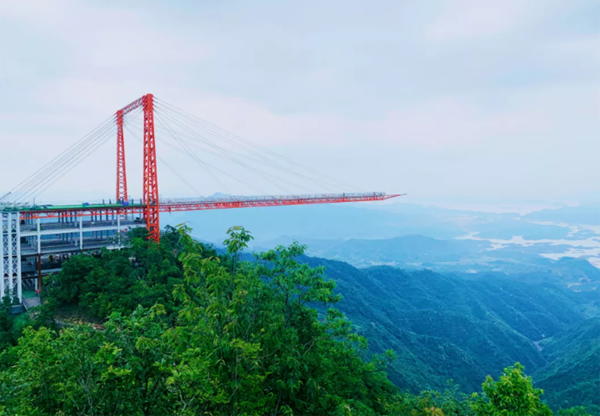 A swing set alongside a cliff [Photo/zjol.com.cn]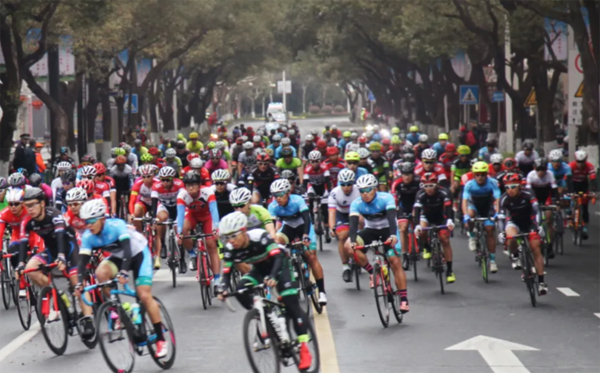 A cycling race in Chun'an town, Hangzhou, Zhejiang province [Photo/zjol.com.cn]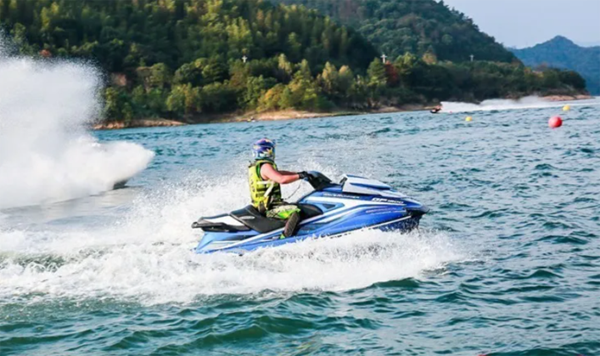 A tourist rides a water scooter in Chun'an town, Hangzhou, Zhejiang province. [Photo/zjol.com.cn]
April 27, 2021

April 23, 2021

April 19, 2021
March 11, 2021