Tale of clashing tribes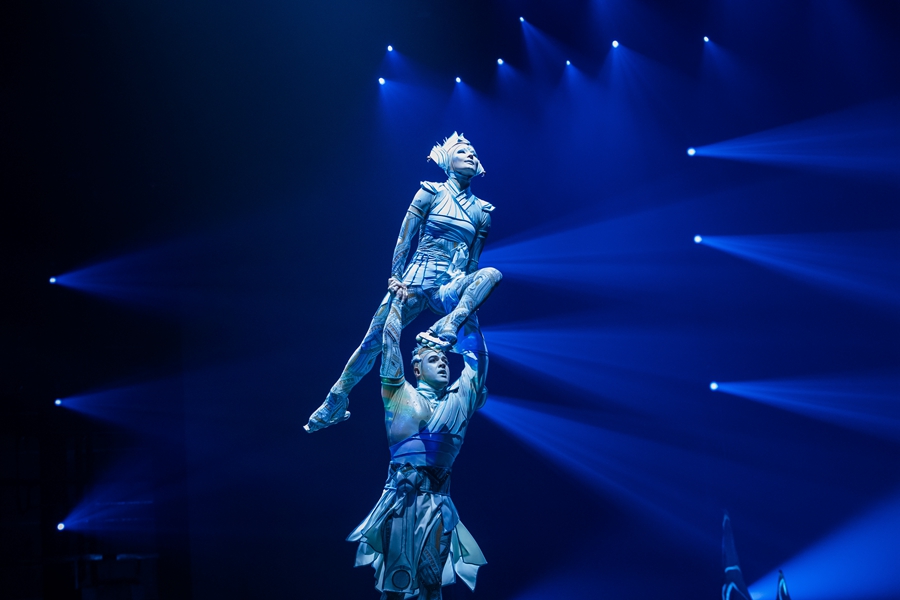 Cirque du Soleil reopens its resident show, X: The Land of Fantasy, in Hangzhou, Zhejiang province, marking the gradual resumption of live performances which had been halted for months due to the pandemic. [Photo provided to China Daily]
Ticket sales for shows of a Canadian circus company in Hangzhou signal post-pandemic enthusiasm, Zhang Kun reports in Shanghai.
Cirque du Soleil's X: The Land of Fantasy, a resident show in Hangzhou, capital of East China's Zhejiang province, was the first production by the Canadian circus company to resume performances after the COVID-19 pandemic.
The debut performance on June 3 was attended by medical workers and those who have worked on the front lines of the fight against the disease. The first three shows from June 5 to 7 were sold out soon after the announcement was made. Some enthusiastic audiences even took the express train from Shanghai to watch the show.
A young woman named Zhao Yue told Shanghai Observer on June 7 that she had planned to see the show after it was launched in Hangzhou last year but couldn't make it before the pandemic. "I booked the ticket as soon as it resumed performance."