Hangzhou's Grand Canal in the spotlight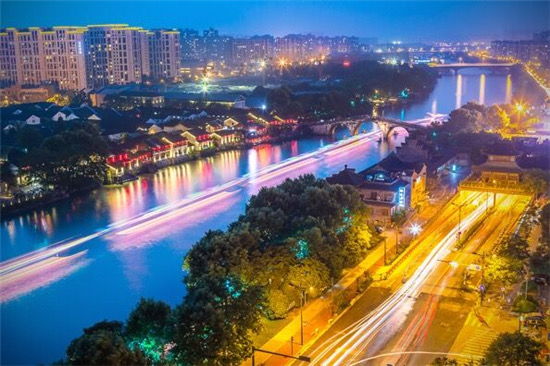 A view of Gongchen Bridge, one of the highest and oldest stone arch bridges over the Grand Canal in Hangzhou [Photo/xuexi.cn]
Digital methods have brought alive cultural legacies along the Hangzhou section of the Grand Canal, local media reported on June 22.
To celebrate the 6th anniversary of Hangzhou's Grand Canal being inscribed on the UNESCO World Heritage list, cultural relic protection authorities in the city in Zhejiang province held an online promotional week from June 21 to 27 to share stories about the historic site.
During the week, an online interactive platform called "The Grand Canal On Your Fingertips" was introduced, offering information about the river, audio recordings of anecdotes related to the canal, a digital map indicating the relic sites along the river, and traditional couplets describing the beauty and grandeur of the canal. There was also a mini program embedded in instant messaging app WeChat that provided visitors with a panoramic view of the Grand Canal.
"The mini program and digital map are sure to represent the distinctive features of the Hangzhou section of the Grand Canal," said an official from the cultural relic protection authority.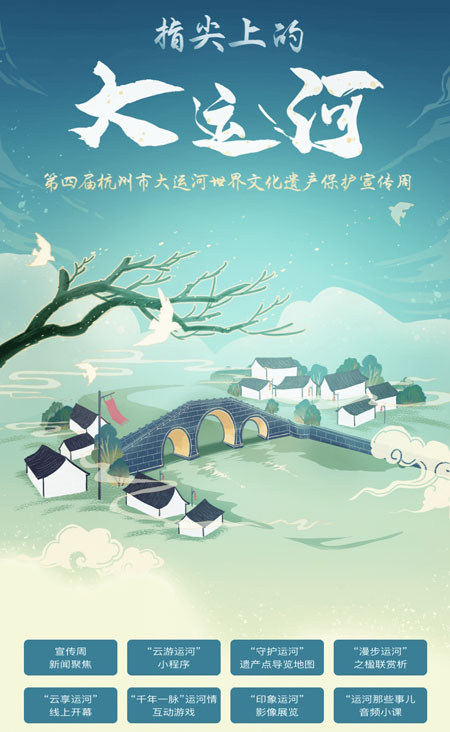 The interface of the online interactive platform The Grand Canal On Your Fingertips. [Photo/xuexi.cn]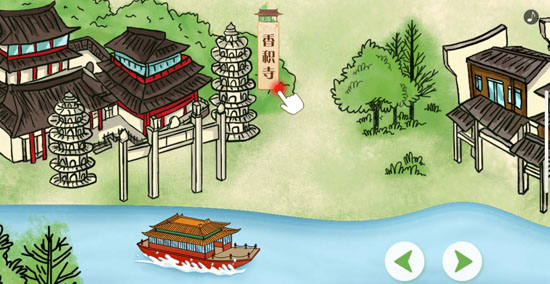 An interactive program introducing couplets along the Grand Canal [Photo/xuexi.cn]
December 28, 2020

September 16, 2020
December 29, 2020