Zhejiang university opens HK, Macao research center
| ezhejiang.gov.cn | Updated: 2020-06-29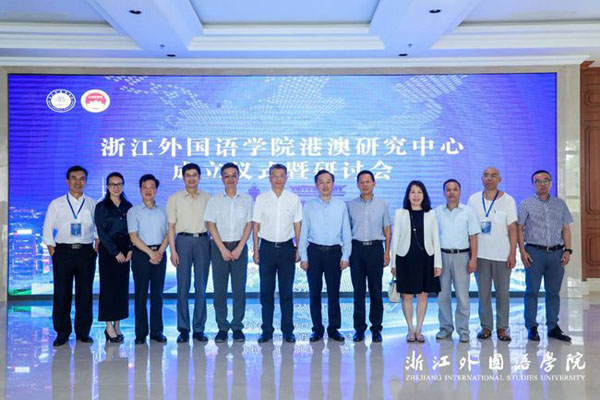 Zhejiang International Studies University unveils a Hong Kong and Macao research center on June 28. [Photo provided to ezhejiang.gov.cn]
Zhejiang International Studies University unveiled a Hong Kong and Macao research center on June 28. An academic discussion on the governance of Hong Kong in the new era was also held on the sidelines.
Hong Gang, president of the school, expressed his gratitude to experts and scholars from within and beyond Zhejiang who have offered their support to the establishment of the center. He said the school will be dedicated to integrating the center with academic research and policy-making consultations, hence allowing it to better serve academic circles and the society.
Shao Qing, an official from the Zhejiang Federation of Humanities and Social Sciences Circles, expressed his appreciation for the school's efforts in cultivating talents and enhancing academic capabilities. He said the federation will as always support the school's research on humanities and social sciences and development of think tanks.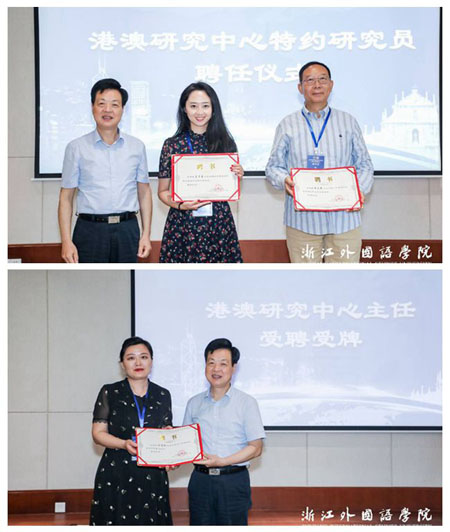 Directors and research members are appointed at the unveiling ceremony on June 28. [Photo provided to ezhejiang.gov.cn]