Baseball-softball center for 2022 Hangzhou Games begins construction
| ehangzhou.gov.cn | Updated: 2020-06-30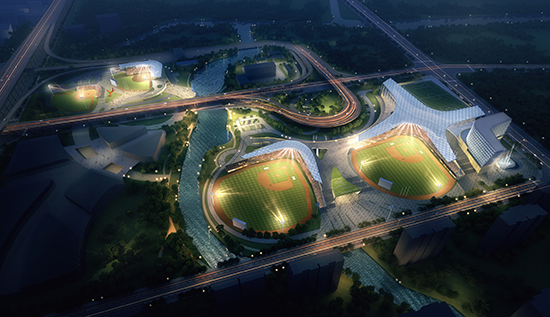 A rendering of the baseball-softball center for the 2022 Asian Games [Photo/hangzhou2022.cn]
Construction of the baseball-softball center for the 2022 Asian Games, the largest of its kind in China, commenced on June 28, local media reported.
Located in Shaoxing, southeast of Hangzhou, the center will be built according to international sporting standards.
The 160,000-square-meter center will comprise baseball and softball grounds, training centers for athletes and physical fitness facilities for locals.
The design of the center is inspired by cultural elements of Shaoxing, such as silk ribbons, books and black tiles.
The 1.8 billion yuan ($254.7 million) project is expected to be completed by the end of October 2021.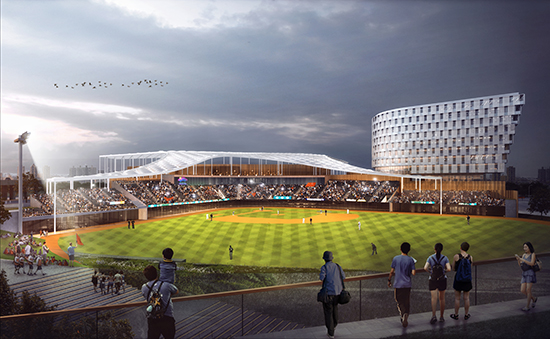 The center is located in Shaoxing, Zhejiang province. [Photo/hangzhou2022.cn]