Hangzhou to create barrier-free environment for disabled
| ehangzhou.gov.cn | Updated: 2020-07-01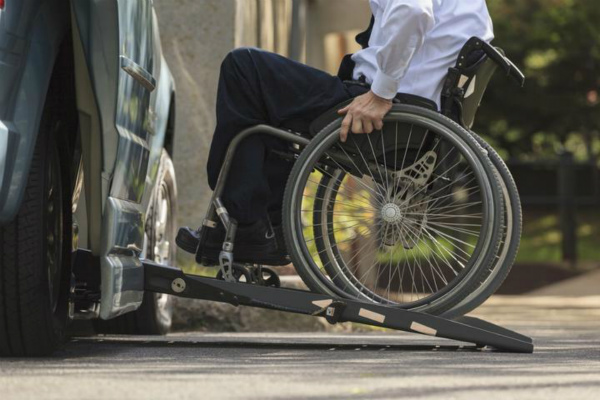 [Photo/VCG]
Hangzhou has been dedicated to creating a barrier-free environment for people with disabilities and other people in need over the past few years.
Statistics show that Hangzhou has 220,000 people suffering from disabilities, 1.7 million seniors and 1.33 million children.
It is estimated that 266 million people will visit Hangzhou during the 2022 Hangzhou Asian Games and Asian Para Games, making the need for a barrier-free environment evermore pressing.
Barrier-free facilities have already been installed at most of the city's subway stations, shopping malls, overpasses, hospitals and libraries.
The city is also stepping up efforts to improve wheelchair accessibility on buses. By the end of March, 1,841 buses out of 4,809 in urban Hangzhou had been equipped with barrier-free foot boards, and designated wheelchair spaces have been set up on buses.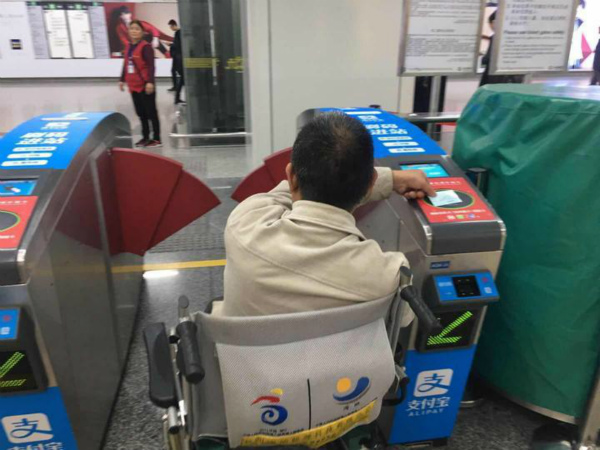 A man using a wheelchair enters a Hangzhou subway station. [Photo/zj.zjol.com.cn]
Hangzhou leads Chinese cities in terms of the building of a barrier-free environment, said Fang Zhou, a barrier-free environment specialist at Zhejiang University.
He also noted that Hangzhou still has a long way to go before it meets international standards, citing that 3.22 million people with visual impairment have more than 10,000 guide dogs in the United States, while in China 17 million people with visual impairment have less than 200 guide dogs.
As early as in 2004, Hangzhou issued guidelines on constructing barrier-free facilities. In 2011, the city carried out a special program to upgrade and maintain barrier-free facilities.
Hangzhou will formulate a long-term plan to create a barrier-free environment, and not only for the sake of the 2022 Hangzhou Asian Games and Para Games, officials said.