Scenic spots in Hangzhou vie for visitors with unique ice cream offerings
Going out and about is always a treat, but scenic spots across China are wooing visitors with something a little extra sweet – ice cream.
The coronavirus pandemic has kept people indoors for most of the first half of the year. With new infections waning and the mercury rising, the outdoors are calling, and many seem ready for some fun under the sun.
But the battle for foot traffic is heating up, and tourist attractions are coming up with cool ways to draw in the crowds. Many are enlisting the help of everyone's favorite frozen treat, ice pops, to get the job done.
The lollies are inspired by landmarks from the sightseeing spots or ancient legends associated with them, allowing visitors to feast their eyes and taste buds at the same time.
Here's what's on offer in Hangzhou, East China's Zhejiang province:
West Lake: Tragic love story inspires ice cream pair
The West Lake, a UNESCO World Heritage site in the eastern city of Hangzhou, has debuted a pair of ice pops in the shape of butterflies, one in blue and the other in pink. The inspiration came from a Chinese legend about the tragic love story between Liang Shanbo and Zhu Yingtai, often known as the "Chinese Romeo and Juliet." Another pair, "The Broken Bridge on the West Lake" features the most well-known bridge at the site.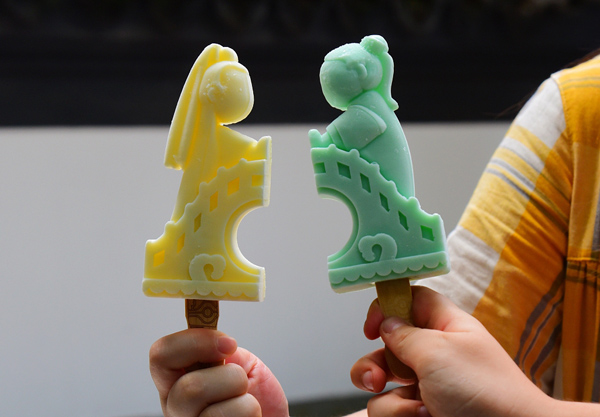 This pair of ice pops,"The Broken Bridge on the West Lake," are inspired by the Chinese legend of the White Snake. [Photo/VCG]
Other treats include a lotus-shaped ice cream that highlights one of the best views of the tourist site during summer, another that looks like a squirrel and a third designed after the "Three Pools Mirroring the Moon."
The sweets sell between 20 and 35 yuan (less than $4) a pop.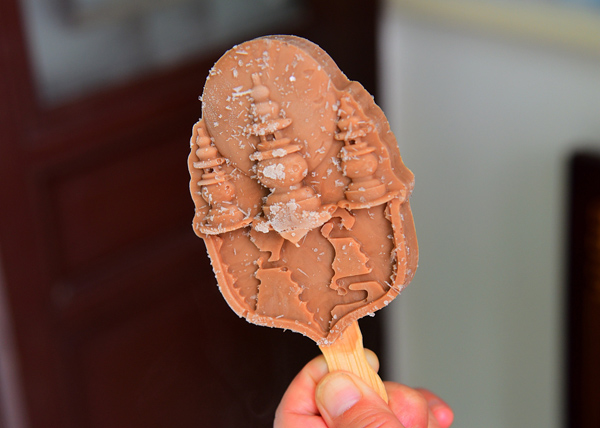 Ice cream designed after the "Three Pools Mirroring the Moon" at Hangzhou's West Lake, east China's Zhejiang province. [Photo/VCG]
November 19, 2020

September 16, 2020
October 21, 2020