China celebrates Liangzhu Ancient City, a UNESCO World Heritage site, with special coins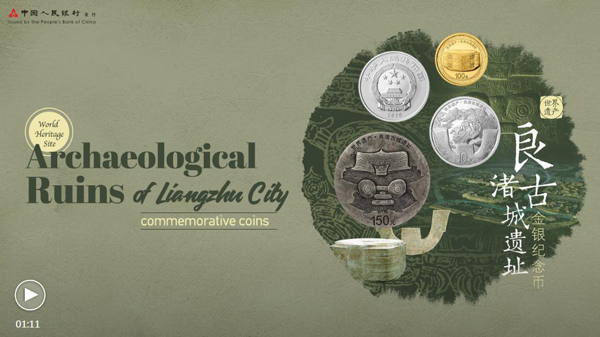 Cover image designed by Jia Jieqiong; Video edited by Hong Yaobin
Talk about a gift with sentimental and material value!
Chinese bank authorities are celebrating a 5,300-year-old archaeological site in the eastern city of Hangzhou with special coins and releasing them on the first anniversary of the park's addition to theUNESCO World Heritage list.
The Archaeological Ruins of Liangzhu City in Zhejiang Province was built between 3300 B.C. and 2300 B.C. and is a testimony of an early organized state featuring an agrarian economy centered on rice cultivation and social status hierarchy.
The new set includes one gold and two silver coins, which are all legal tender, according to the People's Bank of China, the country's central bank. The tradition of issuing commemorative coins to celebrate World Heritage sites across the country began in 2003.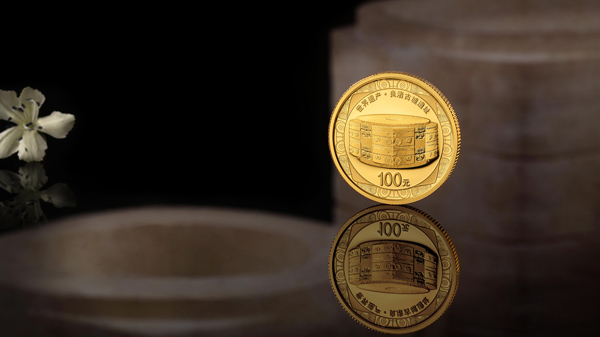 The gold commemorative coin, which is 22 mm in diameter, contains eight grams of pure gold and has a face value of 100 yuan. [Photo/chngc.net]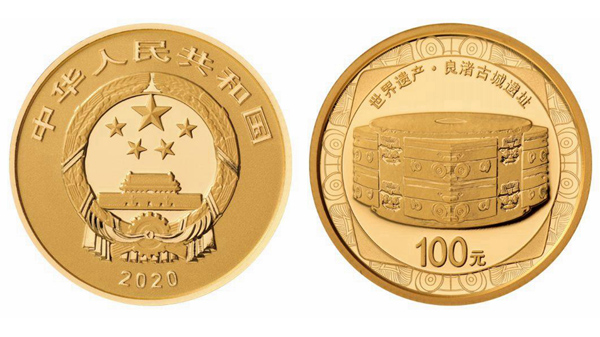 The obverse and reverse sides of the gold coin. [Photo/chngc.net]