Dahua Technology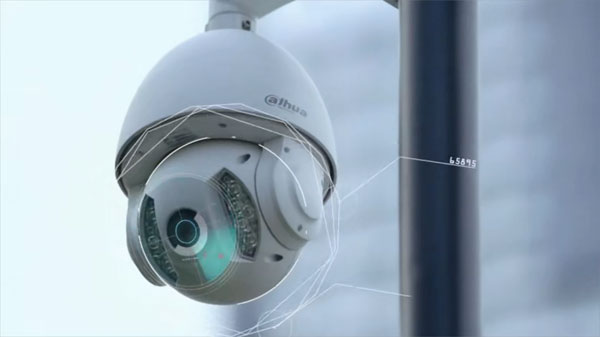 An intelligent camera made by Dahua is capable of facial and vehicle recognition. [Photo provided to chinadaily.com.cn]
Zhejiang Dahua Technology Co (Dahua Technology) is a world-leading provider of video-centered smart IoT solutions and services.
Dahua Technology offers end-to-end security solutions, systems, and services for city operations, corporate management, and consumers. The company has more than 16,000 employees, over 50 percent of whom are engaged in R&D, and offers services in 180 countries and regions.
The company is exploring opportunities emerging from video IoT technology and has established a business presence in machine vision, video conferencing systems, professional drones, electronic license plates, and robotics. It has applied for over 2,800 patents, including more than 150 international ones.
Dahua Technology has established 53 overseas subsidiaries and representative offices in the Asia Pacific, North America, Europe, Africa, and other regions to provide customers with faster and higher-quality services.
Dahua products are widely applied in markets such as public security, traffic, retail, banking & finance, and energy. Dahua solutions and products have been used for the China International Import Expo, the Rio Olympics, and the G20 Hangzhou Summit, and by Lincoln City Surveillance in the UK.
Address: No 1199 Bin'an Road, Binjiang district, Hangzhou

Fax:+86 571 8768 8815
E-mail: overseas@dahuatech.com