Exchange center leads China-UK service and trade innovation
| ehangzhou.gov.cn | Updated: 2020-08-07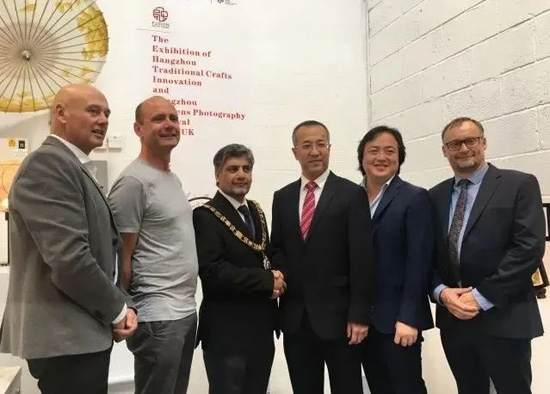 Representatives from Hangzhou and Nottingham pose for a photo at the launch ceremony for the culture and creative industry exchange center. [Photo/WeChat account: hangzhouci]
A cultural and creative exchange center jointly established by Hangzhou and Nottingham was recently praised by the State Council, China's Cabinet, as a model for service and trade innovation.
Founded in May 2018, the center is supported by the two municipal governments, follows market rules, and encourages social participation.
Over the past two years, the center has hosted or been involved in over 10 exhibitions, including the Hangzhou Citizens Photography Festival, the Spring Festival temple fair in Nottingham, and the Exhibition of Hangzhou Traditional Crafts and Innovation.
Nearly 40 Hangzhou cultural and creative brands have entered the European market, including Bole Design, an industrial designer that has generated 80 million yuan ($11.5 million) in annual sales and forged long-term cooperative ties with a design center in Hamburg, Germany.
The center also raised the interests of many renowned European artists and organizations, and frequent business exchanges have been carried out with around 60 European companies, generating a cumulative revenue of 50 million yuan.
Talent exchanges were also carried out, as many cultural institutions in Ireland, France, Italy, and Switzerland have established cooperative relations with the center.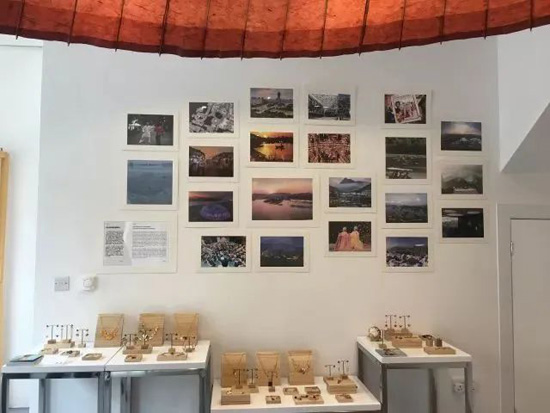 The Hangzhou Citizens Photography Festival in the United Kingdom [Photo/WeChat account: hangzhouci]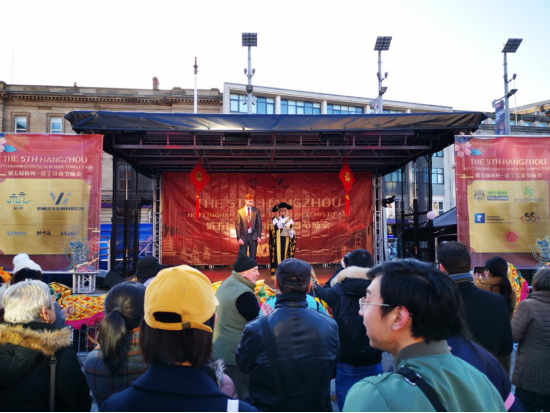 The 2020 Spring Festival temple fair in Nottingham [Photo/WeChat account: hangzhouci]