Hangzhou Comprehensive Bonded Zone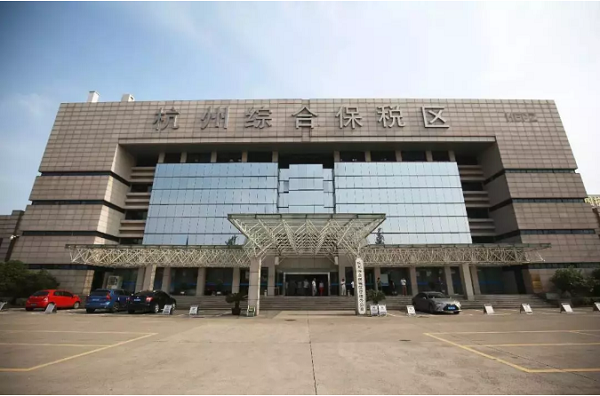 Hangzhou Comprehensive Bonded Zone in Xiasha district of Hangzhou, Zhejiang province [Photo/zjol.com.cn]
Located in Xiasha district of Hangzhou, the 2-square-kilometer area was qualified for a number of favorable tax, foreign trade and investment policies.

It was granted approval by the State Council in March 2018 to upgrade its export processing zone to a comprehensive bonded area with various functions including processing, logistics and trade.
Hangzhou Export Processing Zone, predecessor of the bonded area, was among the first export processing zones to be established in the Chinese mainland. Since it began operations in 2001, the zone has formed an industrial chain in processing and manufacturing, bonded logistics, and cross-border e-commerce.
To meet the increasing demands of industrial development, the upgraded zone will build five major functional areas offering supervision, inspection and quarantine services to improve the logistics environment, customs clearance efficiency and the intelligent management of the region.
The bonded area is expected to contribute to the industrial transformation and upgrading of Hangzhou and Zhejiang province as a whole by integrating various customs policies such as bonded processing, logistics, services, and trade, said a local official.
Moving forward, officials suggest that the area should focus on cultivating key industries, attracting foreign businesses and investment and seeking innovation in supervisory systems.
Official data reveals that by the end of 2018, the area had witnessed a total industrial output of 9.26 billion yuan ($1.33 billion). The import and export volume amounted to $3.2 billion, of which cross-border import transactions accounted for $1.88 billion and export was $1.32 billion.
April 27, 2021

April 23, 2021

April 19, 2021
March 11, 2021