Hangzhou National High-Tech Development Zone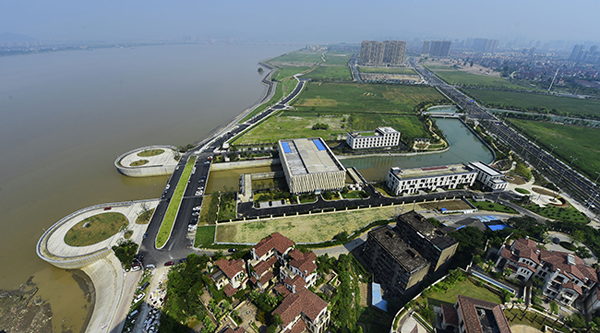 Hangzhou High-Tech Zone (Binjiang) was established in June 2002 with the integration of the management systems of Hangzhou National High-Tech Zone and Hangzhou Binjiang district.
Established in Hangzhou, Zhejiang province, in 1990, the Hangzhou High-Tech Zone, which occupies about 92 square kilometers, was one of the first batch of State-level hi-tech industrial zones approved by the State Council. It is not only the innovation source of high and new technology but also a large incubator of small and medium-size tech-based enterprises. Binjiang district was established on the south bank of the Qiantang River in 1996 with three subdistricts. Now there are 60 communities and a population of 392,000.
Hangzhou High-Tech Zone (Binjiang) boasts an excellent location. It is only 15 km from Hangzhou Xiaoshan International Airport, and borders the Shanghai-Hangzhou-Ningbo Expressway. It is in an important strategic area for sharing common prosperity along the Qiantang River in Hangzhou.
In 2018, it generated a GDP of 135 billion yuan ($19.4 billion), a year-on-year growth of 11.6 percent.
Hangzhou High-Tech Zone (Binjiang) has become a hotbed of innovation and business startups. It is now gathering momentum in the development of local manufacturing and high-tech industries.
It ranked the third among 157 domestic high-tech zones in 2018, following Zhongguancun in Beijing and Shenzhen, according to a list issued by the Ministry of Science and Technology.
April 27, 2021

April 23, 2021

April 19, 2021
March 11, 2021