Mayo Clinic service available in Hangzhou
| ehangzhou.gov.cn | Updated: 2020-08-21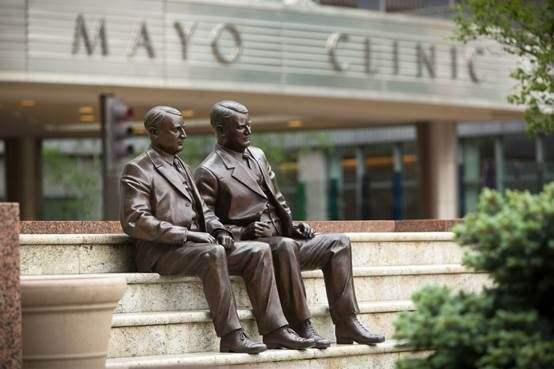 Mayo Clinic, which is based in Rochester, Minnesota, is one of the world's leading medical practice and research facilities. [Photo/zjol.com.cn]
As the outbreak of the COVID-19 epidemic has prevented many patients from going overseas for medical treatment, Hangzhou's Sir Run Run Shaw Hospital has teamed up with the Mayo Clinic to provide online diagnosis for domestic patients.
Sir Run Run Shaw Hospital is the first in China to collaborate with the Mayo Clinic, which has been ranked first in US News & World Report's ranking of the best hospitals since 2016. To date, it has provided medical services for 343 Chinese patients through online consultations.
Ms Zhang from Hangzhou was the first patient to receive the service. She was diagnosed with colon cancer two years ago. Although she has undergone successful surgery and chemotherapy, her condition deteriorated again in February and the pain of chemotherapy made it difficult for her to decide whether to undergo further treatment.
The hospital contacted Mayo's experts online for diagnosis and provided her with the best plan, which restored her confidence in fighting the disease.
In the future, the overseas clinic will be normalized. All patients can apply for the transoceanic clinic through the hospital. Overseas experts will serve patients through video consultations. After that, patients can receive and follow the treatment plan. The hospital hopes to use internet technologies to share resources at home and abroad, as well as to build a high-end medical service platform.
Accredited by Joint Commission International, Sir Run Run Shaw Hospital's International Healthcare Center offers the best medical skills, standards, and care that Zhejiang has to offer. It is a multidisciplinary healthcare center that provides out-patient and inpatient services with international standards in an efficient and effective way.
Official Website:
International Healthcare:
http://www.srrsh-english.com/international-healthcare-services/general-introduction.html