Silk maker, People's Daily in tie-up to promote Chinese culture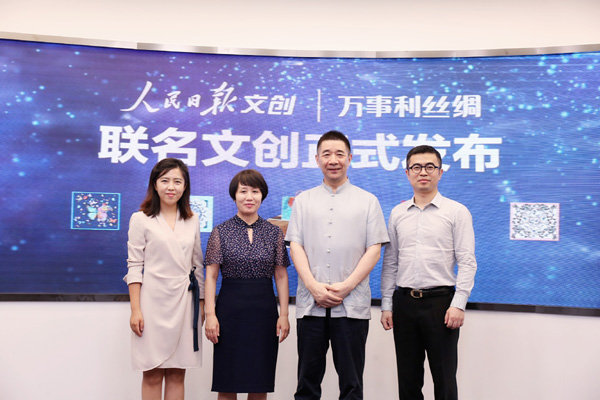 People from Wensli and People's Daily pose for a group photo at a brief meeting in Beijing on Aug 25. [Photo/People's Daily]
China's high-end silk maker Wensli announced Tuesday in Beijing that it will release a collection of silk products in partnership with Beijing-headquartered media giant People's Daily, as the two strengthen their cooperation in a bid to promote ancient Chinese culture at a brief meeting.
The creations, which focus on the theme of a better life, aim to warm consumer interest ahead of the upcoming Mid-Autumn Festival in early October this year.
Wensli remains true to our original aspiration in building a national brand while furthering efforts in cultural creation, said Li Jianhua, president of the Hangzhou-based group, at the meeting. The co-branded products not only truly reflect its mission but also do so in a way that helps local people rise from poverty, as more and more silk products are being sold online at home and abroad.
Its silk products were chosen as gifts for the 2008 Olympic Games, 2010 World Expo, 2014 APEC meeting and G20 Hangzhou Summit.
To help more people pursue better living, People's Daily has strived to bring together more social resources in upgrading its traditional approach to reporting. Kou Fei, the president of the media group, said that the collaborative efforts have also had a positive impact on their own lives.
Last June, the group launched a new app to promote culture and creation, selling products featuring provincial symbols.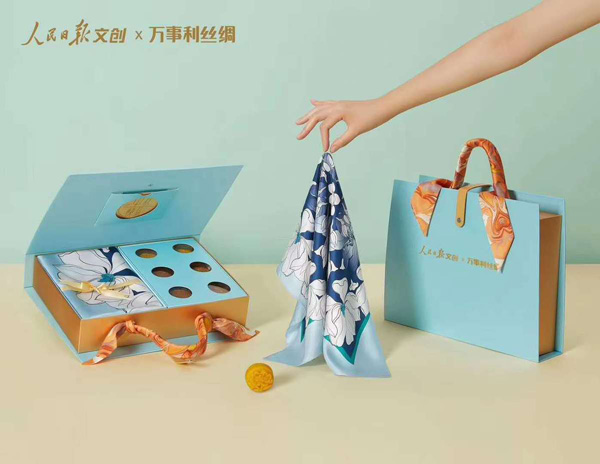 The creations by Wensli and People's Daily. [Photo/People's Daily]
November 19, 2020

September 16, 2020
October 21, 2020