Hangzhou, a gathering ground for talent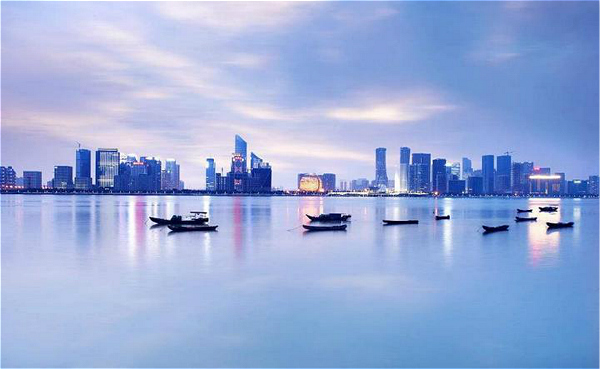 Hangzhou, capital of East China's Zhejiang province [Photo/zj.zjol.com.cn]
Hangzhou has attracted 234,072 graduate students under the age of 35 as of the end of July, surpassing the 2019 figure.
The wide use of digital technology in recruiting workers amid the COVID-19 pandemic has become one of the major reasons behind the rising number of young skilled workers coming to work in Hangzhou.
On Feb 25, Hangzhou held an online job fair which was able to allow 100,000 people to be interviewed online simultaneously.
On June 13, Hangzhou held the city's first Innovation and Entrepreneurship Day for College Students, offering 1 million jobs in partnership with 150,000 organizations and institutions. The jobs were in the fields of biological medicine, intelligent manufacturing, education and scientific research and financial services.
A job seeker is interviewed online during the COVID-19 outbreak in Hangzhou, capital of East China's Zhejiang province. [Photo/zj.zjol.com.cn]
As of the end of July, Hangzhou has received 20,374 skilled workers. From January to July, the city received 11,756 level A-E talent.
To prepare for the increasing number of skilled workers coming to work in Hangzhou, the city rolled out a talent code system on May 14 to facilitate services for them. The talent code system is able to offer services such as medical care, children's education, household registration, transportation and tourism.
Skilled workers can also apply for subsidies via the code system. As of Aug 25, 5,782 high-caliber professionals had applied for subsidies, totaling 161.1 million yuan ($23.47 million).
Hangzhou has developed a comprehensive talent recognition system in which not only skilled workers with high academic degrees can be regarded as talent. According to the system, those who are in demand and have made contributions to social growth can also be regarded as talent.
April 27, 2021

April 23, 2021

April 19, 2021
March 11, 2021