Co-branded accessories bring Liangzhu culture alive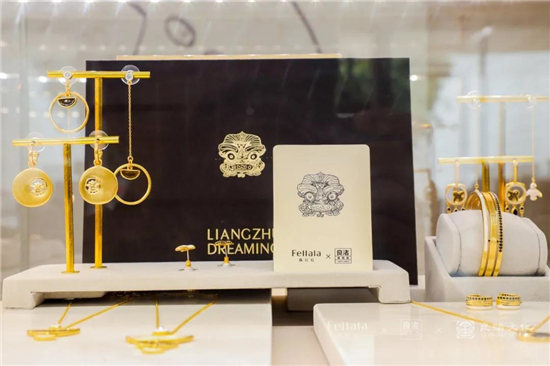 Co-branded accessories released by the Liangzhu Museum and fashion brand Fellala [Photo/hangzhou.com.cn]
Liangzhu culture has existed for at least 5,000 years and is continuing to inspire designers to this day.
The Liangzhu Museum in Hangzhou, Zhejiang province has teamed up with fashion brand Fellala for a brand new series of accessories named "Liangzhu Dreams".
The series includes 20 creative designs echoing classic Liangzhu cultural symbols such as jade objects and animal-god images.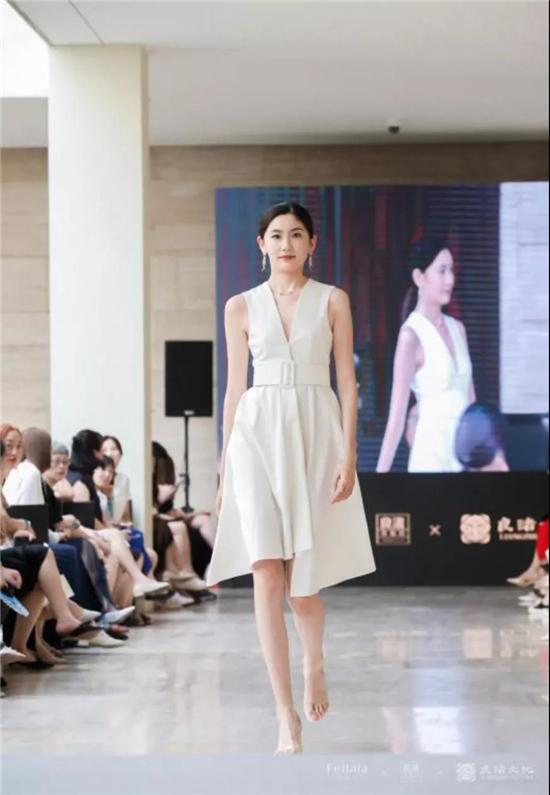 A model wearing Fellala Liangzhu Dream accessories walks down a T-stage in Liangzhu Museum. [Photo/hangzhou.com.cn]
Liangzhu was home to the most developed jade culture in prehistoric China. It was not until the Liangzhu period that a jade-based ritual system was established to worship the deity of the Liangzhu people.
The Archaeological Ruins of Liangzhu City have gained worldwide recognition as bearing testimony to the existence of at least 5,000 years of Chinese civilization. They were inscribed on the World Heritage List as a cultural site last year.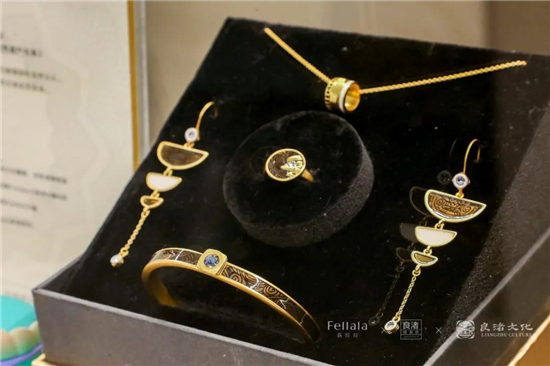 Fellala Liangzhu Dream accessories are on display at the Liangzhu Museum. The series is available on Fellala's official website and the T-mall shop. [Photo/hangzhou.com.cn]
Hangzhou's inheritors of Liangzhu culture seek to promote their brand influence through multiple channels and have begun cooperating with Alibaba, Tencent, China Mobile, and Industrial and Commercial Bank.