'Mother river' gains legal protection in Hangzhou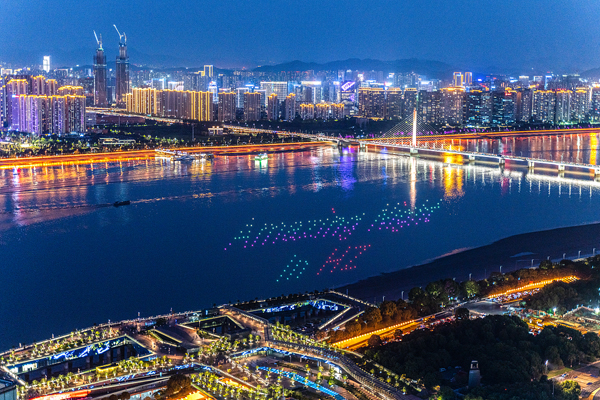 An aerial view of Qiantang River during the "2020 Amazing Night in Hangzhou" event. [Photo/IC]
The Standing Committee of the Hangzhou Municipal People's Congress on Sept 1 officially issued a series of regulations on the comprehensive protection and development of Qiantang River, local media reported.
Due to take effect Oct 1, the regulations were not only the first legal documents issued by Hangzhou to protect its "mother river" but also the city's latest move to follow the idea that lucid waters and lush mountains are invaluable assets.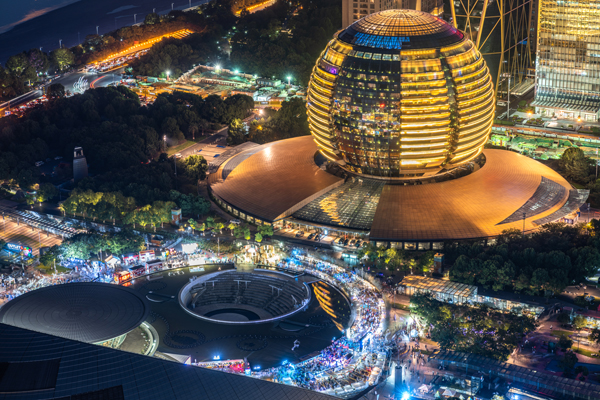 Qianjiang New Area, where many cutting-edge industries cluster, leads Hangzhou's development. [Photo/IC]
Consisting of seven chapters and 37 items, the regulations explained the overall plan and detailed comprehensive protection methods, green development goals, evaluation modes, and legal responsibilities.
The comprehensive protection methods, which target the ecological environment along the Qiantang River and its two banks, include mechanisms for co-management, ecological compensation and restoration, and protection of the river line, islands and indigenous species. The green development goals call for the integration of traffic, culture, tourism, public facilities and integrated urban-rural development.
The regulations will be carried out by always putting environmental protection first, keeping up with the overall plan, promoting the work in a coordinated way, taking general control, and inviting public participation and supervision.
November 19, 2020

September 16, 2020
October 21, 2020