Hangzhou tops Chinese cities in net inflow of skilled internet workers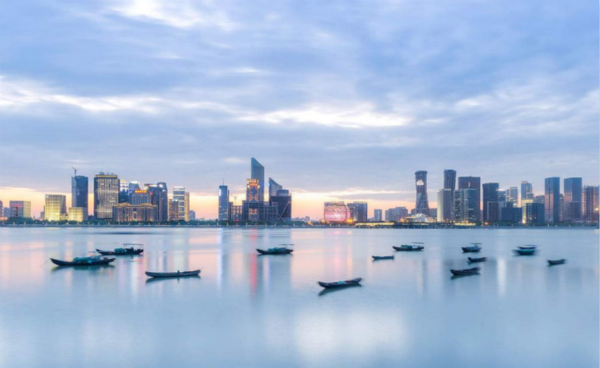 Hangzhou, capital of East China's Zhejiang province [Photo/zj.zjol.com.cn]
Hangzhou has the strongest inflow of skilled internet workers in China, according to a report recently released by Liepin, a job recruitment website.
According to the report, Alibaba has become the top choice for job hunters in the internet industry, and Beijing, Shanghai, Guangzhou, and Shenzhen are not their top destinations any more.
The report showed that Hangzhou has the highest satisfaction rate among major Chinese cities in terms of services for skilled internet workers.
The number of internet workers below the age of 30 accounted for more than 56 percent of all skilled internet workers coming to Hangzhou to work, ranking first among all Chinese cities.
Hangzhou ranked fourth among Chinese cities in terms of average annual salary for mid-to-high-caliber skilled internet workers, sitting at 237,600 yuan ($34,737), 10,500 yuan higher than in Guangzhou.
Hangzhou holds a recruitment fair to attract young skilled workers in November 2019. [Photo/zj.zjol.com.cn]
The report said that one of the reasons behind skilled internet workers' strong desire to work in Hangzhou is Alibaba, which is considered by many skilled internet workers as the most desirable company to work at.
Hangzhou has been playing a leading role in bolstering digital economic development. In addition to internet giants such as Alibaba and NetEase, the city is also home to many internet startups.
The city ranks third in terms of number of technological unicorns, and its livable environment, moderate living costs, and favorable policies for skilled workers have all helped attract talent to the city.
By the end of July, the number of college students below the age of 35 that had come to work in Hangzhou in 2020 had exceeded the total number in 2019.
April 27, 2021

April 23, 2021

April 19, 2021
March 11, 2021