Two art prodigies' paintings displayed in Hangzhou
| ezhejiang.gov.cn | Updated: 2020-09-11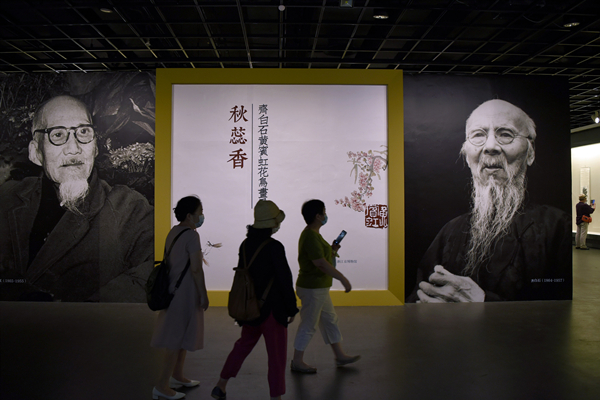 People visit a high-profile exhibition featuring bird-and-flower paintings by Qi Baishi (portrait on the right) and Huang Binhong (portrait on the left) at the Zhejiang Art Museum in Hangzhou on Sept 8. [Photo/IC]
A high-profile exhibition featuring bird-and-flower paintings by Qi Baishi and Huang Binhong commenced at the Zhejiang Art Museum in Hangzhou, Zhejiang province on Sept 8 and will run until Oct 18.
On display were around 170 bird-and-flower paintings created by the two prominent artists later in life, as well as their old photos, chronological tables, and art reviews.
Qi Baishi (1864-1957) was noted for the whimsical, often playful style of his watercolor works. His paintings took on a huge variety of subjects, including animals, scenery, figures, and vegetables. He was elected president of the China Artists Association in 1953.
Huang Binhong (1865-1955) is considered one of the last innovators of literati-style paintings and is known for his landscape paintings.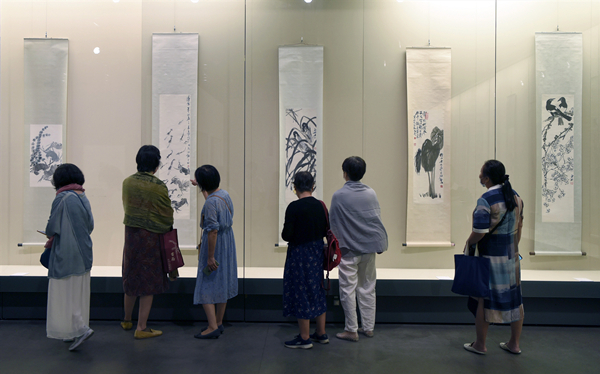 Visitors admire Qi Baishi's paintings at the Zhejiang Art Museum on Sept 8. [Photo/IC]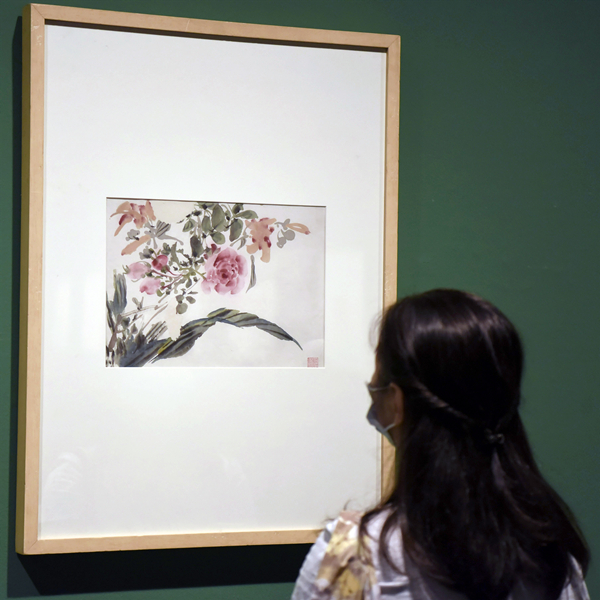 A visitor appreciates a painting by Huang Binhong. [Photo/IC]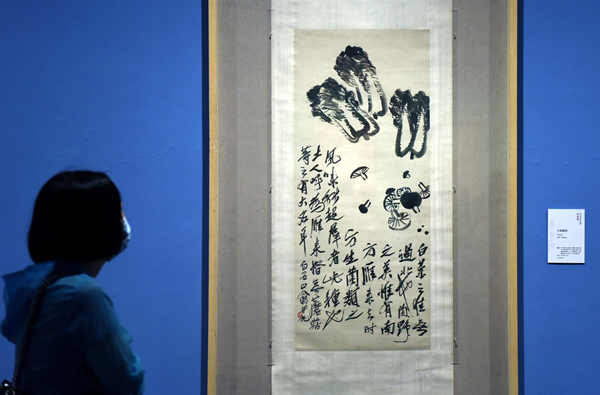 A visitor admires a painting of Chinese cabbages and mushrooms along with some calligraphy by Qi Baishi. [Photo/IC]