Xiacheng opens service center for HK companies
| ehangzhou.gov.cn | Updated: 2020-09-16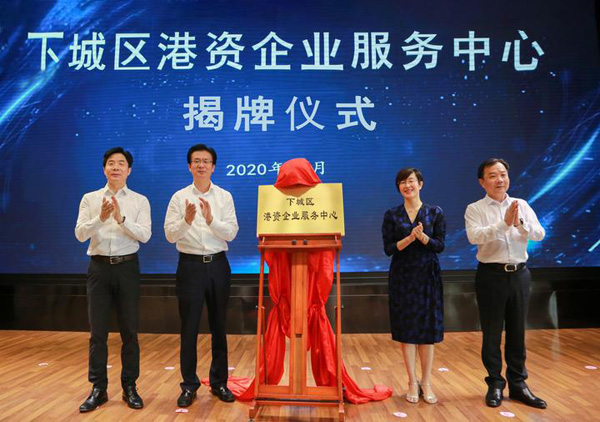 Xiacheng district in Hangzhou opens a service center targeting Hong Kong-invested companies on Sept 15. [Photo/zjol.com.cn]
Xiacheng district in Hangzhou opened a service center catering to Hong Kong-invested companies on Sept 15, local media reported.
The first of its kind in Hangzhou, the center will serve the 79 Hong Kong companies as well as those planning to settle in the district.
The center's main tasks will be promoting Xiacheng's business environment, offering consultancy and policy guidelines, enhancing connections with the Hong Kong Trade Development Council and their offices in Shanghai and Zhejiang, facilitating the settlement of HK companies in Xiacheng, and helping companies with branding and expansion matters.
"Xiacheng is now a hub for Hong Kong companies and we will continue to ensure the district plays an important role in supporting Hangzhou's international and modernized progress," said an official from Xiacheng.
Xiacheng has in recent years welcomed a number of renowned investments from Hong Kong, such as Kerry Center, Center 66, the Wharf (Holdings) Limited, the Hongkong and Shanghai Banking Corporation Limited, and Hang Seng Bank Limited.