Xiaoshan welcomes intl talents with improved services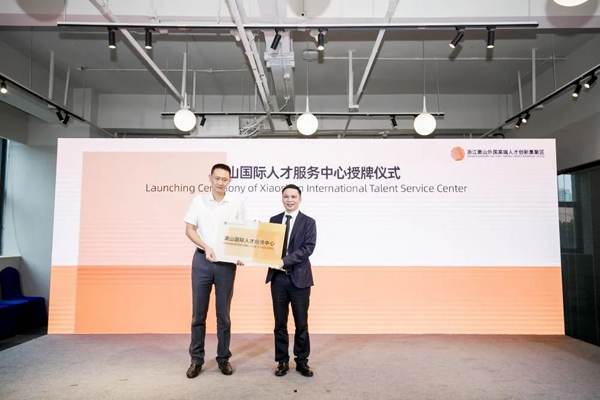 The Xiaoshan International Talent Service Center opens on Sept 16. [Photo/WeChat account: qjshijicheng]
To commemorate the one year anniversary of the high-level foreign experts innovation center in Hangzhou's Xiaoshan district, a new service center for such talents was unveiled on Sept 16, local media reported.
The new center will offer 59 government-related and 70 targeted services to high-end foreign talents to help meet their needs in finding jobs, hiring people, research funding, business registration, financing, and customs clearance.
Innovation Powerhouse, an innovation center for Xiaoshan district and the Israeli city of Tel Aviv, was also unveiled in both locations on the same day. The center will follow the business models popular in China and Israel and strive to boost more exchanges in talent, culture, and science and technology between the two parties.
Since the Xiaoshan High-Level Foreign Experts Innovation Center was put into use in 2019, the center has attracted 71 high-end overseas talent projects and 93 high-end foreign talents. One of these talents was a recipient of the Qiantang Friendly Award, an honor issued by the Hangzhou government to foreigners who have contributed to the city's development.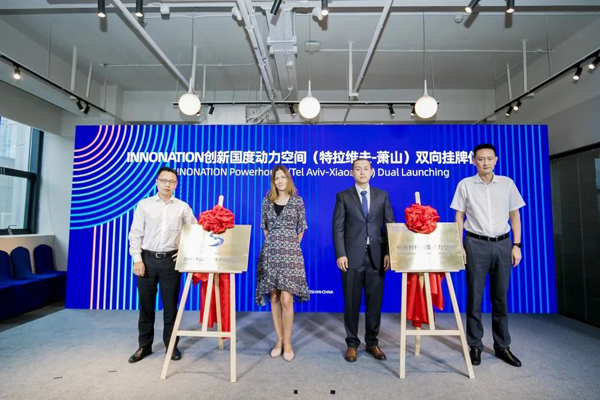 The Innovation Powerhouse is unveiled in Xiaoshan district and Tel Aviv, Israel on Sept 16. [Photo/WeChat account: qjshijicheng]