Hangzhou's digital traffic governance shines at international forum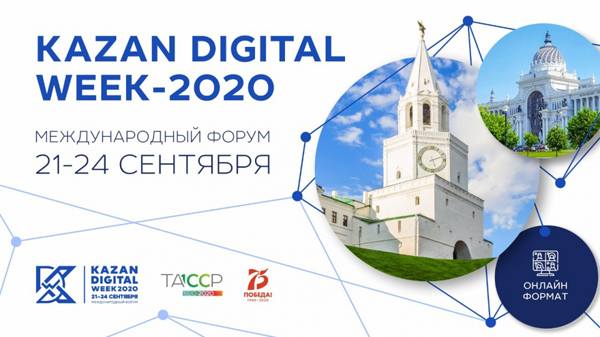 The 2020 Kazan Digital Week is held online from Sept 21 to 24. [Photo/kazandigitalweek.com]
An online round-table gathering of city mayors from home and abroad, who discussed digital governance of urban traffic, kicked off on Sept 23, local media reported.
The round table was a prelude to the international forum of the 2020 Kazan Digital Week, an annual event for scientific, technological, and commercial communication across the globe.
Officials from Hangzhou, capital of East China's Zhejiang province, detailed the city's achievements in digital governance in four areas, namely alleviating traffic congestion, opening targeted bus lines, building intelligent parking lots, and directing traffic at transportation hubs.
"We started out easing traffic congestion in specific areas and then gradually shifted to the entire city. We then improved the overall transportation system and developed the 'City Brain' system, which provided more digital solutions to traffic control and travel services, benefiting local people," said a Hangzhou official.
Tunç Soyer, mayor of Izmir, Turkey, said that urban traffic should shift away from its current car-centric model and find balance by reducing the burden on roads, alleviating environmental damage, and living in harmony with nature.
October 12, 2020

September 16, 2020
September 27, 2020