Hangzhou hospital to train doctors from 22 Arabic countries
| ehangzhou.gov.cn | Updated: 2020-09-27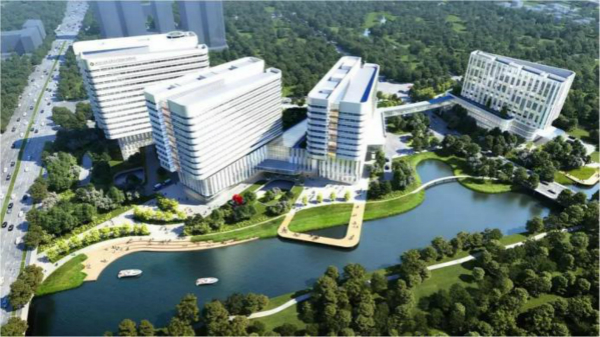 An aerial view of Sir Run Run Shaw Hospital in Hangzhou. [Photo/hangzhou.com.cn]
The Sir Run Run Shaw Hospital in Hangzhou, Zhejiang province, launched a training program for Arabic urology doctors on Sept 19.
The program has attracted 30 urology doctors from 22 Arabic countries and will offer both online and offline programs.
Yasser Farahat, president of Arab Association of Urology (AAU), participated in the program and said he had been impressed by the Sir Run Run Shaw Hospital after a previous visit and had been considering further cooperation ever since.
He said that there are over 5,000 urology doctors in Arabic countries and that the online training program will prove to be a valuable education platform.
Professor Raouf Alkawafi, another trainee, said he and his peers wanted to maintain a long term partnership with Sir Run Run Shaw Hospital and visit it in person.
Li Gonghui, head of the Urology Department of the Sir Run Run Shaw Hospital, thanked his Arabic peers for their trust and promised to share with them everything the hospital has to offer.
The Sir Run Run Shaw Hospital, affiliated with the Zhejiang University School of Medicine, was established in 1994 after receiving a generous donation from Hong Kong businessman Sir Run Run Shaw.
It has since developed into a tertiary, research-oriented general hospital with 29 clinical specialties, nine ancillary departments, and 33 inpatient nursing units.