Private packages from Hangzhou to reach Japan in 48h
| ehangzhou.gov.cn | Updated: 2020-09-27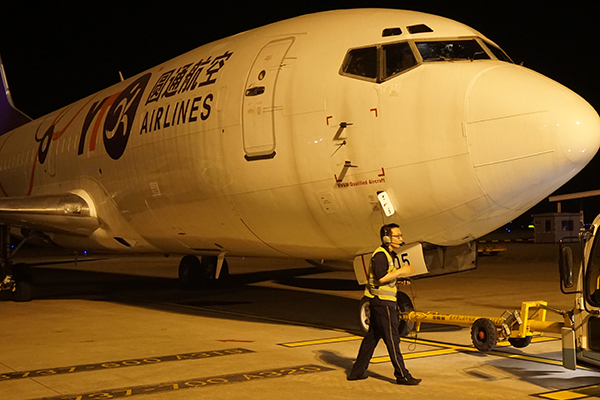 A YTO Express (Logistics) Co Ltd aircraft gets ready to take off at the Xiaoshan International Airport in Hangzhou, Zhejiang province. [Photo provided to China Daily]
People in Hangzhou will be able send packages to Tokyo, Japan in less than 48 hours, thanks to the all-cargo flights launched by YTO Express Group and the Xiaoshan International Airport, local media reported on Sept 25.
The first flight opened on Sept 22 and takes less than 4 hours. It will run between the two cities five times per week.
People can use the YTO mobile app to have a courier sent directly to their house to pick of their package, which will be delivered to the designated address by Japan's Yamato Group the next day.
"The new service is called 'Monkey King Delivery' due to its speed and efficiency," said Wu Weisheng, non-executive director of YTO International.
The Monkey King, also known as Sun Wukong, is a popular character from the Chinese fantasy novel Journey to the West, which has been widely adapted into Japanese anime and manga.
YTO Express values cooperation with its Japanese counterparts and has opened four cargo flights connecting Chinese cities with Tokyo and Osaka.