Mini-program is a torch-bearer for Asian Games' digital future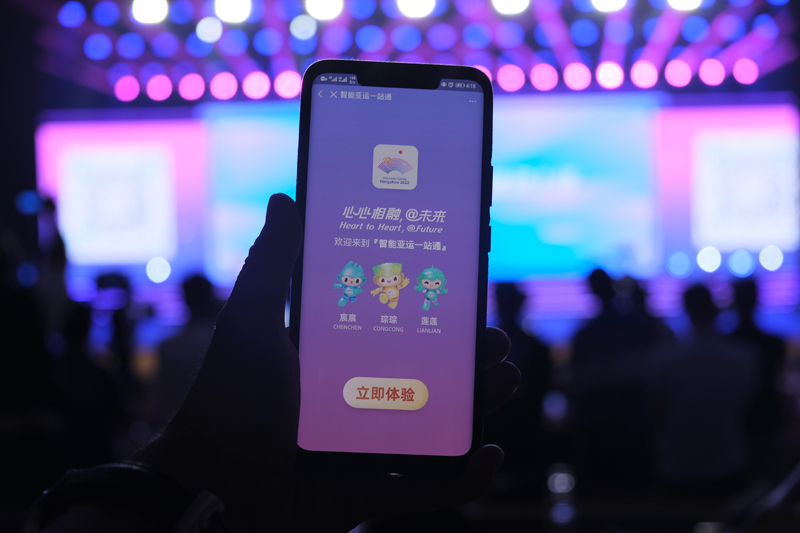 "SMART HANGZHOU 2022", the first one-stop digital mini-program in the Asian Games' history, is released during the two-year countdown event for the 19th Asian Games Hangzhou 2022 on Sept 22. XIAO DA/CHINA DAILY
Hangzhou, capital of East China's Zhejiang province and widely considered to be China's hub for its digital economy, will start a digital Games-watching tour for fans during the 19th Asian Games Hangzhou 2022.
"SMART HANGZHOU 2022", the first one-stop smart mini-program in Asian Games' history, was released during the two-year countdown event for the 19th Asian Games Hangzhou 2022 on Sept 22.
The mini-program offers information covering six categories: tickets, food, accommodation, transportation, famous scenic spots and shopping information in Hangzhou and other co-hosting cities.
To date, four sections-including "Trip", "Knowledge", "Food" and "International Hangzhou"-are currently available on the mini-program.
For the "Trip" section, visitors can get directions to the competition venues in Hangzhou and other co-hosting cities. In the "Food" section, recommended restaurants are divided into four categories, featuring foreign cuisine, internet-famous food, Hangzhou specialties and eight major regional cuisines of China.
Visitors can also get a better understanding of the city's scenic spots, its heritage and its history in the "International Hangzhou" section, and learn more about the Asian Games via the "Knowledge" section.
Alibaba will provide services to the Hangzhou Asian Games Organising Committee in the form of information technology, cloud services, financial technology and ecological preservation, in a bid to make the Games as digital as possible, said Alibaba Chairman and CEO Zhang Yong.
In addition, the mini-program includes an online torchbearer feature-"Running to 2022 and be the Asian Games torchbearer".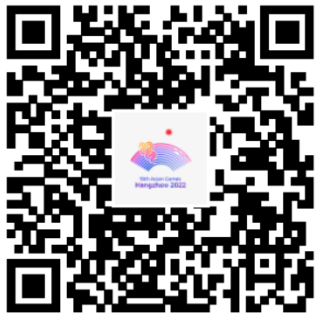 Scan the code to experience "SMART HANGZHOU 2022"
The mini-program records users' steps as they go about their daily activities, and for each route they finish by walking the corresponding distance, they can win a certificate.
The game currently includes eight online torchbearers' routes, covering the main stadium for the Hangzhou 2022 Asian Games, the West Lake scenic area and Liangzhu Archaeological Ruins.
Additional routes will be released in the future, according to Wang Peng, an official of Ant Group, adding that he hopes more people will take part in the activities and feel the culture of the Hangzhou Asian Games.
After completing all the routes, users will have the opportunity to become an actual Asian Games torchbearer.
A total of 16 sports celebrities were present at the launch ceremony and called upon the public to participate in the online torchbearer activity, including Asian Games men's 4x100m relay champion, Xie Zhenye, Olympic table tennis champion, Deng Yaping, and Olympic diving gold medalist Wu Minxia.
Xie initiated a campaign on the Alipay platform recently, through which users who take more than 20,000 steps in the online torchbearer activity before Oct 22 will receive Xie's digital signature. To date, the activity has attracted 36,000 participants.