Hangzhou among China's top 4 fintech centers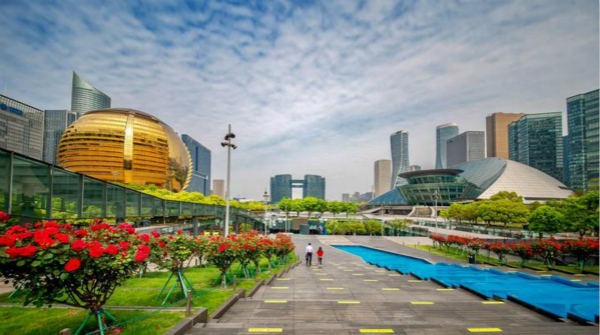 Hangzhou, capital of East China's Zhejiang province. [Photo/hangzhou.com.cn]
Hangzhou, capital of East China's Zhejiang province, along with Beijing, Shanghai, and Shenzhen, was listed as one of China's top four global fintech centers, according to a report released at the 2020 Inclusion Fintech Conference held in Shanghai from Sept 24 to 26.
On the last day of the 2020 Inclusion Fintech Conference, Zhejiang University announced the establishment of a fintech laboratory in partnership with Ant Financial, an arm of Alibaba. The laboratory will conduct research into fintech innovation, industrial revolution, business models, and global governance.
More than 90 percent of residents in Hangzhou report using digital technology in their daily lives. This wide use of digital technology has attracted many skilled workers to the city.
Since 2016, Hangzhou has recorded the highest inflow of skilled workers among all Chinese cities every year. It has also been listed as one of the most attractive cities in China for foreigners for the past nine years.
Hangzhou was the first Chinese city to promote the "at most one visit" reform, an attempt to streamline administrative procedures for residents and companies.
The city's residents can handle over 1,000 matters on Zheliban, a mini app developed by the Hangzhou government, without visiting authorities.
September 29, 2020

September 16, 2020
September 27, 2020