West Lake Longjing Tea receives new standardized packaging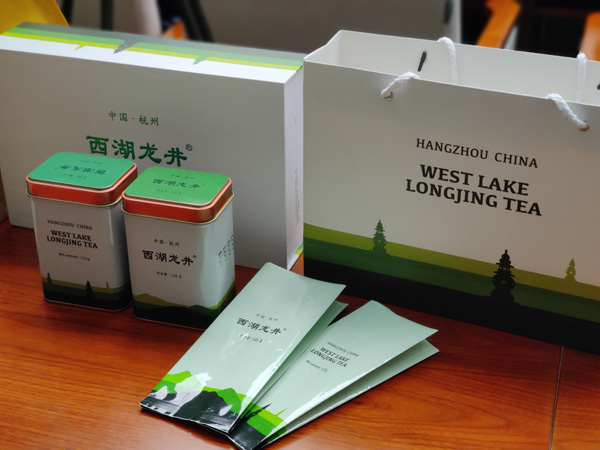 The new standardized packaging for West Lake Longjing Tea for local farmers. [Photo by Xiao Da/ehangzhou.gov.cn]
The management association for West Lake Longjing Tea, or Dragon Well Tea, issued standardized packaging for the time-honored tea brand on Oct 10, local media reported.
The packaging for the tea produced by local farmers features rolling hills along West Lake as well as stone pagodas at the Three Pools Mirroring the Moon, one of the 10 must-see sites around the landmark.
"These are the most iconic images of Hangzhou and West Lake," said Lan Boliu, designer of the packaging.
Tea companies are adopting a new form of packaging which highlights cultural and aesthetic symbols associated with West Lake, and the tea is being sold in ceramic or iron containers.
Along with universal recognition of the place of production, the packaging is expected to regulate the market for West Lake Longjing Tea, help improve buyer awareness, and make the genuine product easier to distinguish from fakes.
West Lake Longjing Tea hit the domestic tea market during the Song Dynasty (960-1279), gained in fame during the Yuan Dynasty (1271-1368), and became popular across the country during the Ming and Qing dynasties (1368-1644, 1644-1911).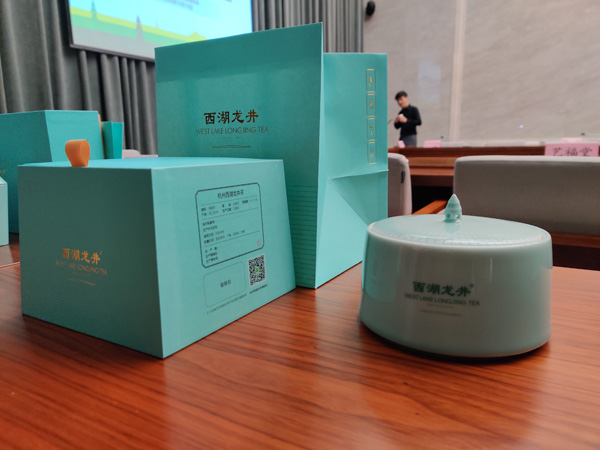 The new standardized packaging for West Lake Longjing Tea for companies. [Photo by Xiao Da/ehangzhou.gov.cn]