What to expect from Hangzhou Cultural & Creative Industry Expo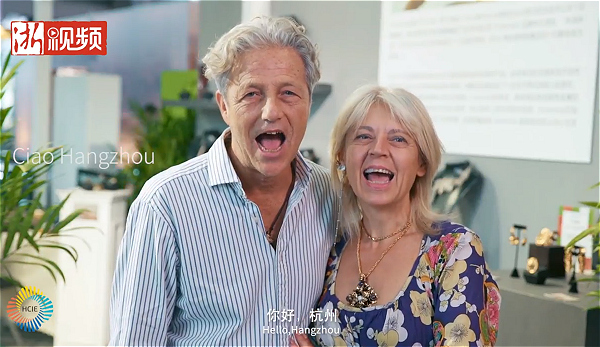 A couple participates in the shooting of a promotional video for the 14th Hangzhou Cultural & Creative Industry Expo. [Photo/zjol.com.cn]
The 14th Hangzhou Cultural & Creative Industry Expo will open in Hangzhou, East China's Zhejiang province, on Oct 29 and will run until Nov 1.
This year's gala, which is one of China's largest events in the cultural and creative industry, will be held at the Whitehorse Lake International Exhibition Center and feature six exhibition areas covering an area of about 70,000 square meters.
An online expo will also be launched simultaneously for overseas exhibitors who cannot attend due to COVID-19.
To date, around 1,000 overseas enterprises from 40 countries and regions have signed up for live streams. About 300 of them have found Chinese agencies to showcase their brands and products at the main venue.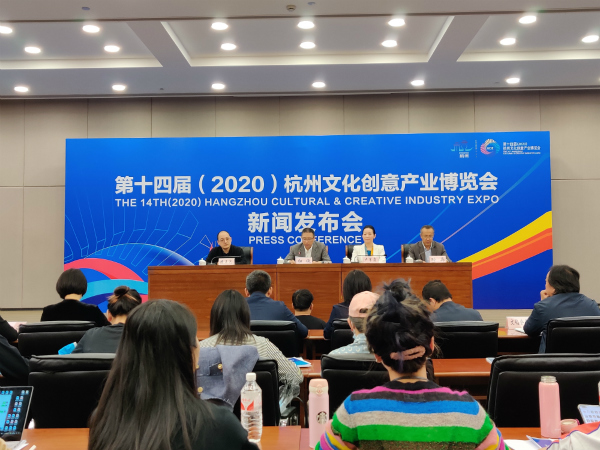 Local authorities announce the details of the 14th Hangzhou Cultural & Creative Industry Expo on Oct 16. [Photo by Xiao Da/For chinadaily.com.cn]
Delegations from Shanghai, Jiangsu, Chengdu, and Chongqing will present their cultural and creative achievements while local exhibitors such as the Liangzhu Museum, Zhejiang University, and the China Academy of Art will unveil their latest creations.
The event will be attended by over 2,000 Chinese and foreign institutions, and will also feature 14 forums and other activities to foster business connections.
Local authorities have said that the expo will make full use of Hangzhou's experiences battling COVID-19 with digital technology. The organization committee will take measures such as limiting the number of visitors, real-name registration, requiring health codes, and taking temperatures.