Maison Mōree, the perfect place for art lovers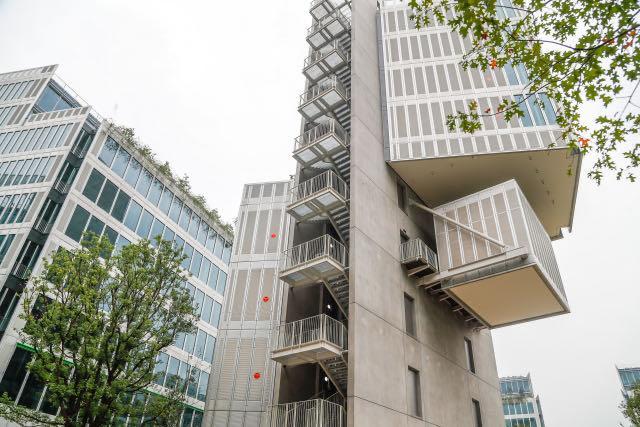 Maison Mōree is a new complex of museums, company headquarters, bookstores, and more. [Photo/zjol.com.cn]
Maison Mōree is a new complex of museums, company headquarters, bookstores, and more which provides a diverse array of services related to business, art, design, fashion and culture. It opened in Hangzhou, Zhejiang province on Oct 18.
The complex was designed by world-renowned architect Renzo Piano over the course of eight years and comprises 17 buildings which sit between the Xixi National Wetland Park and the city's landmark West Lake.
Highlights of the area include By Art Matters, an art museum led by Italian curator Francesco Bonami which offers office rental, retail, exhibitions, artist residency, an experimental theater, and boutique hotels.
Tsutaya Books, a time-honored Japanese brand, opened its flagship store in China with an investment of 100 million yuan ($15 million). Occupying an area of over 3,000 square meters, the two-story bookstore is a great place to relax while sipping on a cup of coffee or explore a collection of over 52,000 books and other Tsutaya cultural and creative products, such as ceramics, tableware, inkstones, pens and tapes.
The complex is also the headquarters of JNBY, or Just Naturally Be Yourself, one of China's largest fashion companies which has more than 1,500 stores in China and more than 44 stores across 19 countries including the United States, Australia, Canada, Europe, Japan, and Israel.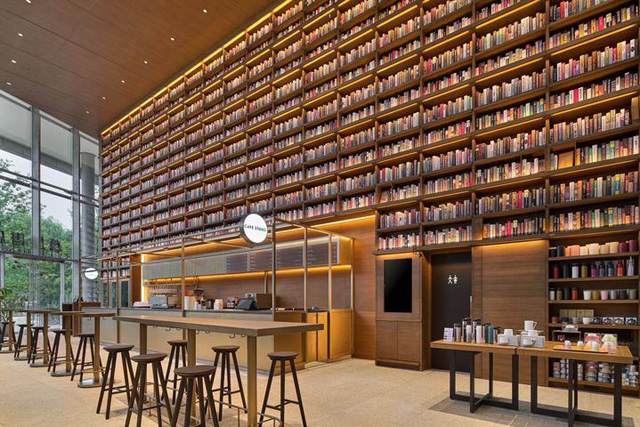 The coffee corner in Tsutaya Books, a time-honored Japanese brand. [Photo/zjol.com.cn]
April 30, 2021

April 19, 2021
March 11, 2021