Hangzhou seeks to make life in YRD more convenient
A resident applies for a license for his Hangzhou businesses at a civil affairs office in Changxing, Huzhou, March 27, 2019. [Photo/CFP]
Hangzhou, capital of East China's Zhejiang province, has been dedicated to making life in the Yangtze River Delta (YRD) region more convenient, local media reported.
Cutting red tape when dealing with civil affairs is a top priority. On May 22, 2019, the first group of 51 such affairs was approved to be handled in 14 YRD cities. The city is also sharing resources, data and services throughout the region through the internet. People from Hangzhou, Huzhou and Ningbo can handle 253 matters related to their social insurance, housing and provident funds via self-service machines.
Hangzhou citizen cards will soon allow holders to receive public services throughout the greater YRD region, benefiting them in areas such as education, elderly care, health insurance, social insurance, transportation, tourism, and consumption.
Education and healthcare resources are also being more interconnected throughout the region. Many county-level hospitals in Huzhou, Jiaxing and Shaoxing have gained support from leading Hangzhou-based hospitals, while Hangzhou is also receiving excess medical resources from Shanghai.
Colleges and universities in Hangzhou have teamed up with nearby towns and counties to strengthen their educational capacity, aiming to boost local economic and cultural development and cultivate more high-end talent.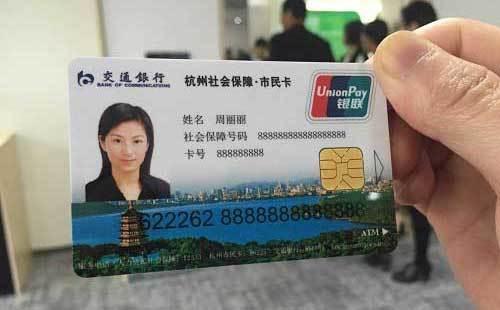 A Hangzhou citizen card. [Photo/hangzhou.com.cn]
November 19, 2020

September 16, 2020
October 21, 2020