Cainiao logistics ready for shopping extravaganza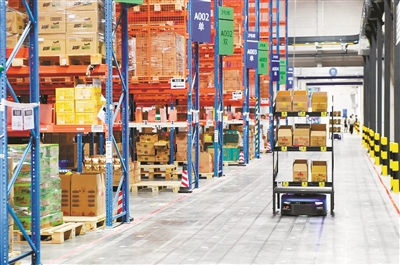 A logistics warehouse of Cainiao. [Photo/hangzhou.com.cn]
Cainiao, the logistics arm of e-commerce giant Alibaba, is now ready for the annual Singles Day shopping bonanza, local media reported on Oct 22.
Statistics show that as of Oct 21, domestic and overseas merchants had prepared nearly 10 million tons of commodities at Cainiao's warehouses, almost double the amount last year.
According to Cainiao, its supply chains were upgraded before the festival, and automated predictions can now shorten stocking time, improve inventory turnover, and throw out more targeted warehouse divisions, stock preparations, and replenishment proposals.
"We will work to enhance the accuracy and matching rate of supply chains, so as to help merchants better retain their inventories and get packages to consumers faster," said Huang Wei, manager of Cainiao's domestic supply chains.
He also said that facial skincare, female care, and household toiletries were three of the most stocked items. Beauty-related products remained the most popular item, as previous data show that sales of facial masks alone on Singles Day can surpass 100 million.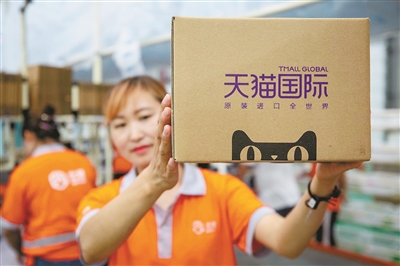 An employee shows off a box containing an imported commodity. [Photo/hangzhou.com.cn]
In addition, over 300 million imported products from 84 countries and regions have entered the Chinese market, mainly cosmetics, healthcare products, and mother and baby products.
Statistics also show that people living in North China prefer grain, flour, and oil, people in the southwest prefer nuts, people in central regions are partial to wine, and people in eastern and southern China commonly buy water purifiers and power lines.
November 19, 2020

September 16, 2020
October 21, 2020