Hangzhou Marathon registration starts today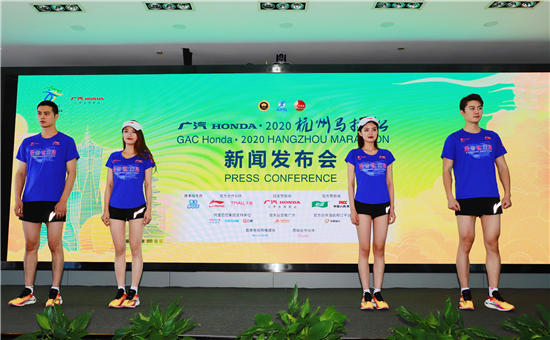 Volunteers showcase their attire for the 2020 Hangzhou Marathon at a press conference on Oct 22. [Photo/hangzhou.com.cn]
The 2020 Hangzhou Marathon will begin at 7:30 am on Nov 22. The registration time is from 8:00 am on Oct 23 to 5:00 pm on Oct 25. Here is everything you need to know about the event.
Capacity:
The number of participants this year is capped at 10,000 in view of risks related to COVID-19. The full race will have 7,000 participants and the half race will have 3,000. Expats living in Zhejiang province are eligible to sign up.
Route:
Participants will start at Wulin Square on Yan'an Road, run along Huanchenxi Road and Beishan Road, cross half of the West Lake scenic area, and finish at the Olympic Sports Center. The finish line for the half race will be on Zhijiang Road.
Signing up:
The registration period will last from 8:00 am on Oct 23 to 5:00 pm on Oct 25. People can register via Alipay, the WeChat account hzim87, or by logging into the official website at en.hzim.org.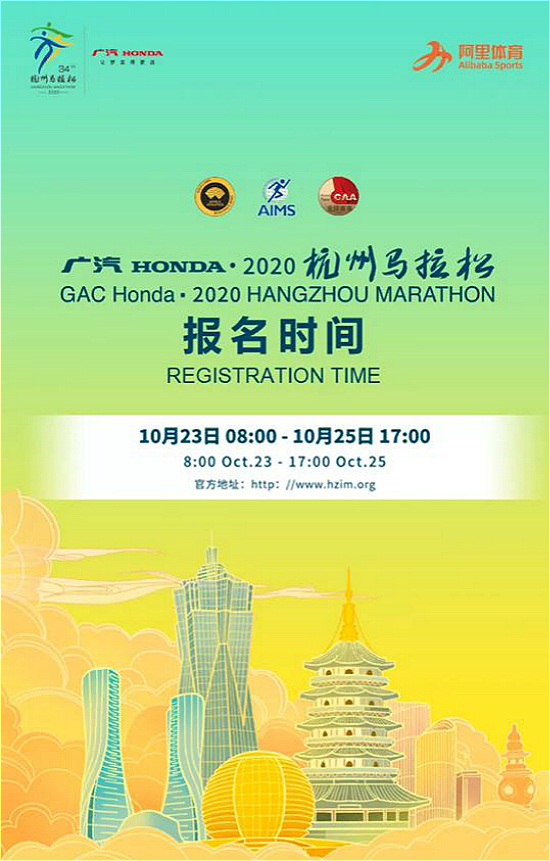 A poster for the 2020 Hangzhou Marathon. [Photo/hangzhou.com.cn]
November 19, 2020

September 16, 2020
October 21, 2020