Hangzhou distributes subsidies to attract college graduates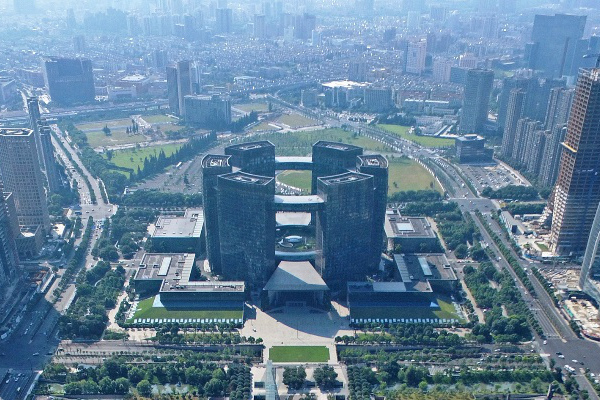 An aerial view of downtown Hangzhou. [Photo/IC]
Hangzhou has distributed subsidies to more than 49,000 college graduates in an effort to encourage college students to work in the city after graduation.
College students without a house in Hangzhou will benefit from the policy if they choose to work in Hangzhou after graduation. Each will be offered 10,000 yuan ($1,496) in annual subsidies for a maximum of three years.
College graduates can submit their applications to their companies, which will review and submit them to the Qinqing Online system if they are approved.
Hangzhou will send the subsidies to applicants' bank or Alipay accounts after their applications are approved.
To date, the city has offered more than 490 million yuan to nearly 50,000 college graduates.
In addition, Hangzhou plans to build 50,000 affordable apartments for skilled workers, and will offer more subsidies for high-caliber talent.
Those who are recognized as A-level talent will receive a maximum of 8 million yuan in housing subsidies, while those recognized as B, C, and D will receive up to 2 million yuan.
The city also plans to set up a special fund to award skilled workers from China and abroad. The city will also prioritize housing assistance for such workers.
In addition, Hangzhou has launched an e-card system for healthcare, transportation, online training, and counseling for skilled workers, as well as education for their children.
April 27, 2021

April 23, 2021

April 19, 2021
March 11, 2021