Gongshu Intelligence Valley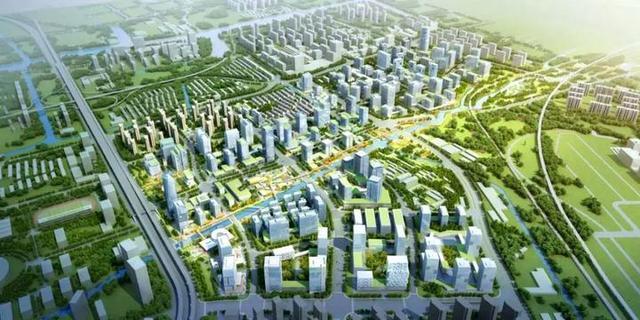 A rendering of the Gongshu Intelligence Valley. [Photo/zjol.com.cn]
Gongshu Intelligence Valley, the first innovation cluster in Hangzhou located along the banks of the Grand Canal which covers a total area of 2.5 million square meters, is home to a large number of digital economy headquarters, including SF Express and Qihoo 360. It is also gaining popularity among local residents as a new tourist destination.
The valley, which has received 2.5 billion yuan ($373 million) in investment, focuses on the research and development of intelligent cities, cloud computing, big data, artificial intelligence (AI), intelligent devices, internet of things, robotics, consumption upgrading, and more.
It is expected to produce 100 patents over the course of three years, incubate over 150 start-up companies, create over 5,000 jobs, and attract over 1,000 high-end talents to the AI industry.
The valley's reception hall is worth a visit. With a round roof and square foundation, the hall offers visitors a panoramic view of the entire valley, as well as interactive activities demonstrating digital economy achievements.
The valley is now able to receive 300,000 tourists a year and is planning to recruit over 50 digital economy industrial leaders, 40 innovative start-up teams, and 10,000 technicians in the digital economy.
The valley is expected to finish construction by 2024 and is expected to generate over 60 billion yuan in output and 1 billion yuan in taxes.