Hangzhou to hold summit on global alternative investment fund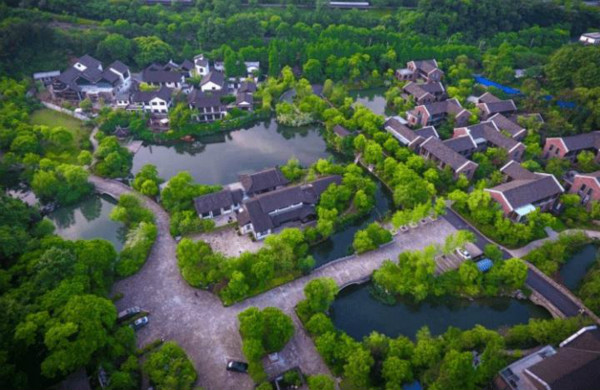 An aerial view of Yuhuang Shannan Town, a gathering ground for financial institutes, in Hangzhou, capital of East China's Zhejiang province. [Photo/hangzhou.zjol.com.cn]
The sixth (2020) West Lake Summit on Global Alternative Investment Fund will be held in Yuhuang Shannan Fund Town in Hangzhou, capital of East China's Zhejiang province, from Oct 30 to 31.
This year's summit will be held both online and offline simultaneously and will include a main forum and five parallel forums. The main forum will be held on the evening of Oct 30.
The summit, with a focus on new development prospects for private equities, will bring together professionals in finance to discuss the obligations and opportunities facing the private equity industry under the current circumstances.
A number of well-known experts including Ray Dalio, founder of Bridgewater Associates, Anthony Scaramucci, founder of SkyBridge Capital, and more will be invited to deliver keynote speeches during the summit.
Since the Yuhuang Shannan Fund Town was established in 2015, it has gathered more than 2,430 financial institutes, which have managed a fund of 1.17 trillion yuan ($174 billion) in total. Taxes submitted by the town's institutes have exceeded 9 billion yuan to date.
The financial institutes in the town have invested 380 billion yuan to support 4,029 substantial economic projects, and a total of 123 firms have been listed thanks to financial support from the institutes.
More than 30 provincial-level professionals in finance and over 600 skilled workers from overseas have been attracted to work in the town.
January 15, 2021

January 13, 2021

January 6, 2021
December 31, 2020