Hangzhou's open climate in the post-G20 era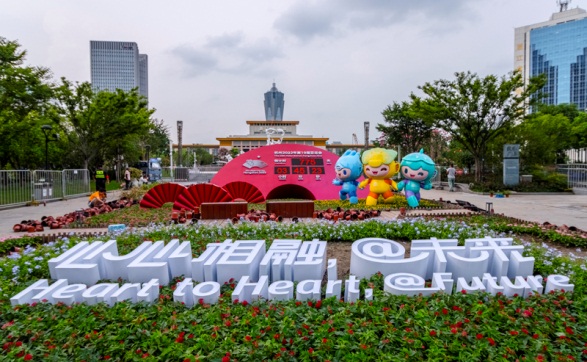 A countdown clock marks the number of days till the opening ceremony of the 19th Asian Games Hangzhou 2022 at Wulin Square in downtown Hangzhou, Zhejiang province. [Photo by Xiao Da/CHINA DAILY]
Since the G20 Summit drew to a successful close in Hangzhou on Sept 5, 2016, the city has been striving to open its doors wider to the world, local media reported.
In February 2017, Hangzhou was called on to share its G20 experience and speed up its pace of globalization. A year later, in April 2018, Hangzhou became the first city in China to adopt local legislation to promote internationalization.
On the evening of Sept 2, 2018, Hangzhou gained global attention by winning the rights to hold the 2022 Asian Games. The city extended invitations to the world, as well as pushed forward its goal of achieving a higher level of internationalization.
Three days later, on Sept 5, 2018, the two-year anniversary of the 2016 G20 Summit, the city announced its first "Hangzhou International Day" and attracted 106 consulates based in Shanghai, foreign friends, and high-end professionals as well as some 250 Chinese guests.
Hangzhou is gaining popularity among overseas investors. In 2019, the city brought in 736 foreign-invested companies, 118 of which have invested over $30 million. In addition, 126 Global Top 500 enterprises have invested in 219 projects in Hangzhou during the same period.
Hangzhou's value of exports to countries involved in the Belt and Road Initiative reached 117.7 billion yuan ($17.6 billion) in 2019, accounting for 32.6 percent of the city's total. Exports in services reached $12.49 billion, growing 19 percent year-on-year, and those in cross-border e-commerce amounted to $95.21 billion, up 28.8 percent year-on-year.