Hangzhou 2022 will cut 15,200 tons of carbon emissions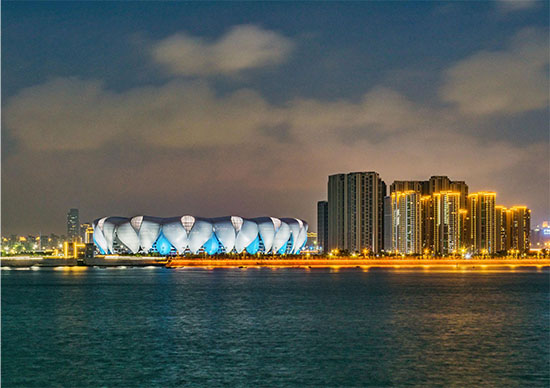 The Hangzhou Olympic and International Expo Center is the main venue for the 19th Asian Games Hangzhou 2022. [Photo/hangzhou.com.cn]
The Hangzhou 2022 Asian Games venues will use environmentally friendly electricity and reduce carbon dioxide emissions by about 15,200 tons, local media reported on Nov 10.
The State Grid Corporation of China (State Grid) will empower all of the 58 Asian Games venues with advanced energy supply systems and guarantee more than 50 million kWh of environmentally friendly electricity, which would normally emit at least 15,200 tons of carbon dioxide.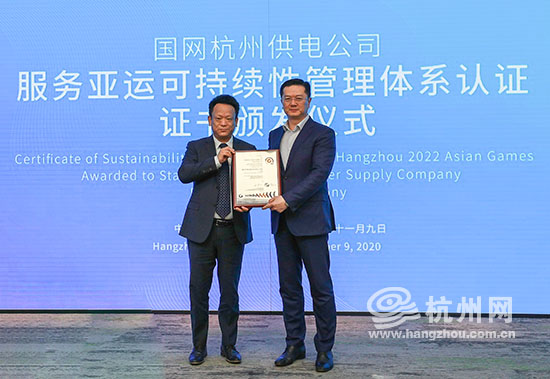 The State Grid Hangzhou Power Supply is awarded for its commitment to sustainable development in Hangzhou on Nov 9. [Photo/hangzhou.com.cn]
The Hangzhou branch of State Grid sees sustainability as a priority and has taken 86 measures to help host Hangzhou 2022 in a more environmentally-friendly and energy-efficient way.
November 19, 2020

September 16, 2020
October 21, 2020