Tackling last mile delivery costs with AI, automation and big data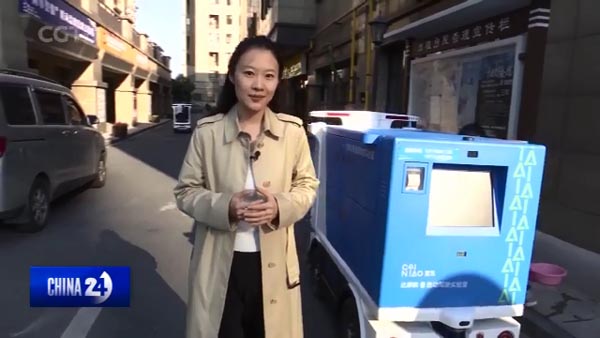 The Double Eleven shopping festival is putting the delivery industry to the test, with huge sales resulting in hundreds of millions of consumers waiting for packages. The State Post Bureau says daily deliveries have hit 490-million during the consumption spree twice the usual figure. CGTN's Gao Ang visits a delivery station in Hangzhou to see how digitalization is making things faster and smoother.
GAO ANG Hangzhou, Zhejiang Province "Last mile delivery is the final step of the whole process, is considered to be the most expensive and time-consuming part. I'm now at a Cainiao Post Station in Hangzhou. Let's take a look at they have tackled the last mile delivery!
Using automated driving technology, the station has all its packages delivered by unstaffed cars. Residents here can make appointments for their deliveries, and unstaffed cars will automatically generate the best route to send them out. And if you want to pick up your package at the station, you can scan your ID card and QR code and get everything done in just a matter of seconds.
Besides Alibaba's Cainiao, JD-dot-com and Suning have also stepped up to improve their logistical services through big data and automation. Experts say technological innovation and digitalization could be the future of the industry. Gao Ang, CGTN, Hangzhou, Zhejiang Province."
November 23, 2020

September 16, 2020
October 21, 2020