Biopharmaceuticals industry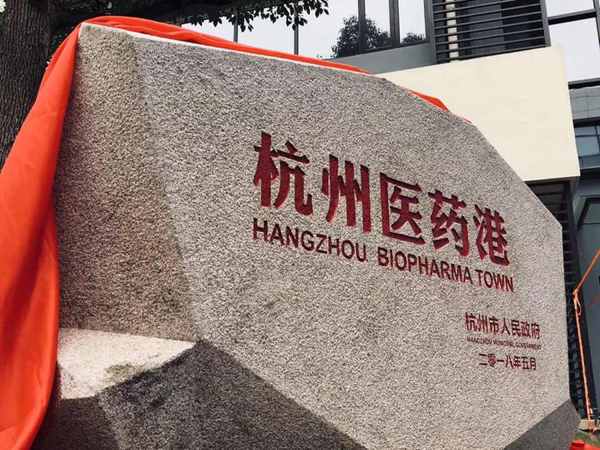 Hangzhou Biopharma Town is in Xiasha Sci-tech City, Jianggan district. [Photo/zjol.com.cn]
Statistics show that the biopharmaceuticals industry in Hangzhou, capital of East China's Zhejiang province, maintained steady progress amid the COVID-19 pandemic.
The inspiring result was aided by the vibrant climate created by domestic and foreign medical companies in Hangzhou, such as the German pharmaceutical giant Bayer Corp and the leading local enterprise Huadong Medicine Co.
London-based AstraZeneca recently set up its regional headquarters in Hangzhou, becoming the eighth cross-national pharmaceutical enterprise to settle in the city.
Local companies are actively seeking breakthroughs in industrial cooperation and development of new drugs. For example, Huadong Medicine Co partnered with a high-tech company to explore the possibility of using artificial intelligence to develop high-quality anti-tumor target drugs.
Huadong Medicine registered revenue of 25.5 billion yuan ($3.9 billion) from July to September this year, of which 2.39 billion yuan was net profit attributable to its parent company, a year-on-year increase of 8.1 percent.
The rising Betta Pharmaceuticals realized revenue of 1.51 billion yuan from January to September, up 21.25 percent year-on-year. Its new drug, Ensartinib hydrochloride, is expected to become the company's first product to be sold across the globe.
Hangzhou is looking for more integrated development between the pharmaceuticals and healthcare industries, with the aim of having its value surpass 1 trillion yuan as soon as possible.