Hangzhou makes list of China's happiest cities for 14th year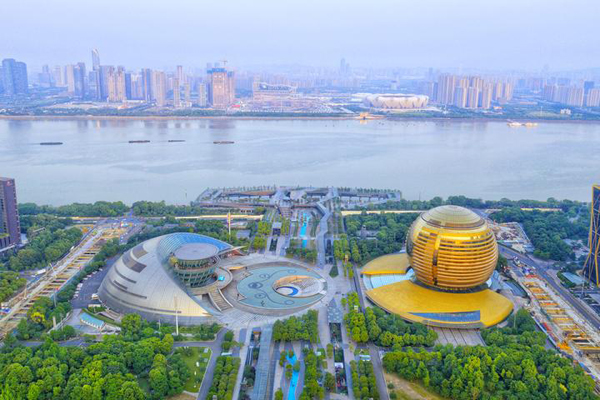 Views along the Qiantang River in Hangzhou. [Photo/zjol.com.cn]
Hangzhou, capital of East China's Zhejiang province, with its long history, beautiful landscapes, rich culture, and stunning development, made the 2020 list of China's 10 happiest cities on Nov 18, local media reported.
Hangzhou is the only city to obtain the honorary title for 14 consecutive years, and it also ranked as the "Happiest Chinese City for Entrepreneurs" and a "Digital Governance Benchmarking City".
These impressive results are due to Hangzhou's continued efforts to create a welcoming and enjoyable environment for local residents.
For example, Hangzhou developed the first "health code" to help fight against the COVID-19 outbreak, and the Qinqing Online digital platform allows people to handle administrative procedures through just a few clicks and swipes on their mobile phones without needing to visit administration centers in person.
Moreover, the city welcomes professionals from all walks of life, as even a deliveryman and a chef-turned programmer have been recognized as city-level high-end talent. It was also ranked as one of the most attractive Chinese cities for foreigners for the past 10 years and saw a net increase of 554,000 in its permanent population in 2019.
The "Happiest Cities" list was based on a variety of indexes, including employment, income of residents, natural environment, city appeal, and public safety. It was hosted by the Oriental Outlook magazine and the Liaowang Institute of the Xinhua News Agency.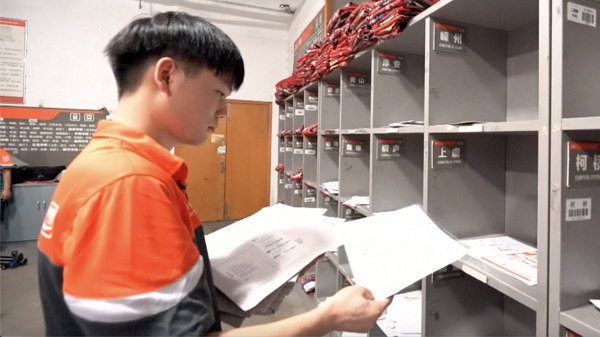 Li Qingheng, 25, receives a 1-million-yuan ($141,500) housing subsidy from Hangzhou after being designated as a leading local talent. [Photo/CGTN]
April 30, 2021

April 19, 2021
March 11, 2021