Hangzhou makes most of public space for 2022 Asian Games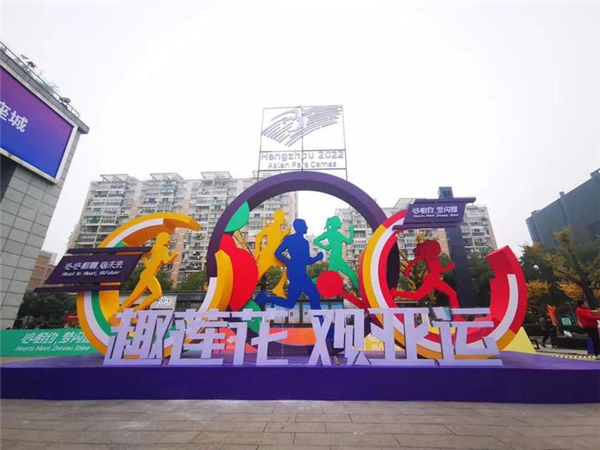 The Lotus Plaza in Xihu district, Hangzhou is undergoing preparations to fulfill its role as the first designated public space for local residents and tourists to watch the 2022 Asian Games live themselves outside of the sports venues. [Photo/zjol.com.cn]
The Lotus Plaza in Xihu district, Hangzhou is currently undergoing preparations to fulfill its role as the first designated public space for people to watch the 2022 Asian Games live themselves outside of the sports venues, local media reported on Dec 11.
The plaza has undergone comprehensive upgrades, including the installation of night lighting and outdoor LED screens. It will carry out recreational and sports performances, live broadcast the games, host interactive activities, and include a number of souvenirs shops during the 2022 Asian Games.
According to Bai Xiaogang, an official from the local urban administration bureau, every district, county and county-level city administered by Hangzhou will be designed to include similar spaces in the near future. These will include Wulin Plaza and Hubin Commercial Street in the downtown area, Qiandao Lake Plaza in Chun'an county, and Central Plaza in Tonglu county, to name a few.
"We are inspecting 34 locations that are suitable to serve as such areas," Bai said.