5 years on: Hangzhou's animation and gaming industry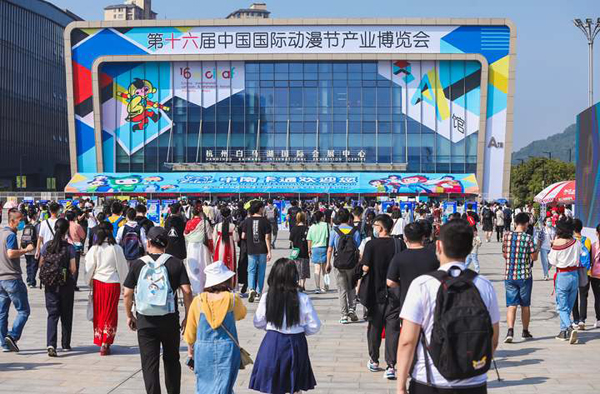 The 16th China International Cartoon and Animation Festival attracts many visitors from home and abroad. [Photo/zjol.com.cn]
Hangzhou's animation and gaming industry grew rapidly during the 13th Five-Year Plan (2016-20), according to a recent report released by the Hangzhou animation industry center.
In 2019, the animation and gaming industry realized total output value of 19.82 billion yuan ($3 billion), doubling its output in 2015, and had a tax contribution of 710 million yuan, up 19 percent from 2015.
The industry continued to show strong development momentum amid the epidemic and has made significant contributions to the 170.3 billion yuan in added value generated in the city's cultural industry in the first three quarters of this year.
The China International Cartoon and Animation Festival, a renowned animation festival in Hangzhou which is now in its 16th year, was held from Sept 29 to Oct 4 and attended by 2,680 companies, 5,886 exhibitors and millions of visitors from home and abroad.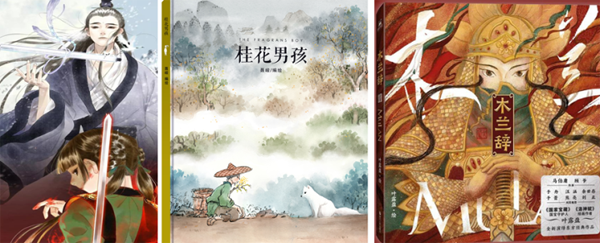 Hangzhou-made animation works have won many awards. [Photo/zjol.com.cn]
Many animations and games created in Hangzhou have proved successful in domestic markets. Since 2016, the National Radio and Television Administration has awarded honorary titles to 39 local animation works and 11 TV cartoon programs.
The results were possibly thanks to the efforts of numerous companies and professionals in the animation and gaming industry. A number of renowned cartoonists and animators, such as Tsai Chih-chung, Chu Te-yung, and Tony Wong, currently work and live in Hangzhou. The city is now home to two national animation industrial bases and three national animation teaching and research bases. The number of animation and gaming companies in the city has risen from 220 in 2015 to 327 today.