Youth competitions aim to improve journalism efforts for Hangzhou 2022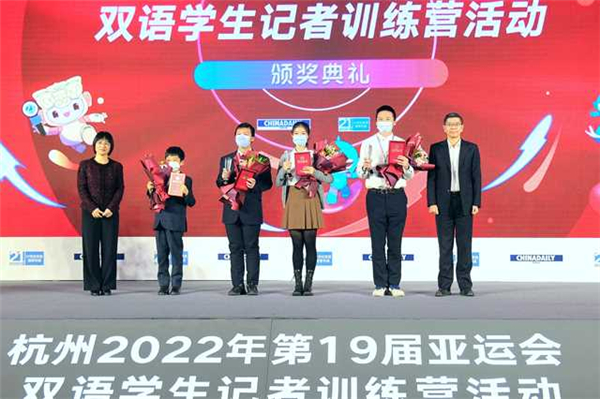 Liu Weiling (first left), deputy editor-in-chief of China Daily, and Mao Genhong (first right), deputy secretary-general of the Hangzhou Asian Games Organising Committee, attend the awarding ceremony of the 19th Asian Games Hangzhou 2022 Bilingual Student Reporters Competition held on Dec 27. XIAO DA/CHINA DAILY
Organizers want students to report news impartially and be proficient in English
The 19th Asian Games Hangzhou 2022 will be held from Sept 10 to 25, 2022 in Hangzhou, capital of East China's Zhejiang province. China Daily is teaming up with the organizing committee of the Games to spotlight the preparation for and facts about the Hangzhou Asian Games.
The Hangzhou Asian Games Organising Committee joined hands with China Daily to hold a bilingual student reporters' tournament in a bid to promote the spirit of the Asian Games and the charms of the host city among the younger generation.
More than 200 contestants, ranging from young children to teenagers, exhibited their abilities in news writing, English public speaking and interviews conducting at the finals of the 19th Asian Games Hangzhou 2022 Bilingual Student Reporters Competition held in Hangzhou, East China's Zhejiang province, from Dec 25 to 27.
Yu Ziteng, Sun Gao and Chen Shihua from Ningbo and Hangzhou Zhejiang province, as well as Xie Tianwei from Wuhan, capital of Central China's Hubei province, took first prize in their respective age groups. The age groups included primary school, junior high school, senior high school and university.
At the finals, contestants were asked to talk about various topics, including their favorite sports, athletes and host city Hangzhou's charm.
They were also asked about the challenges in news reporting on the Games and the Games' slogan-Heart to Heart, @Future.
Chen Shihua, who won the senior high school category, addressed the challenges in news reporting in her speech: "First of all, I will try my best to do comprehensive research on the athletes, especially digging into details that are typical but usually ignored.
"Those details include information on their physical condition, daily routines and the times when they thought about giving up. While interviewing, I will remind myself to be sensitive yet composed in hopes of striking a chord with the athlete."
"A bilingual reporter for the Asian Games should possess knowledge about the various sports and athletes to ask appropriate and interesting questions," said Cary Ann Vincent, a judge at the competition and foreign teacher at Hangzhou Normal University.
Vincent added the most important thing for young people is awareness of how to be unbiased.
Nearly 100,000 contestants from around 1,000 schools and universities across the country entered their news writing submissions. They also went through interviews and English public speaking in two selection rounds before the finals.
The organizing committee invited national experts in the fields of English speech and news media to hold training camp activities for outstanding contestants nationwide.
The hope was to improve the contestants' knowledge of communications, news reporting, and editing for the upcoming Hangzhou Asian Games.
"Though I have rich experiences in news reporting and editing as an intern reporter for a local newspaper, I hadn't received professional training in these fields," said Zhang Silin, a 19-year-old student at Zhejiang University who was among the contestants.
"Therefore, I applied for the competition," Zhang said, adding that she gained journalistic skills during the three-day training and hopes to further improve her abilities in her postgraduate study.
Zhang's mother, Lin Min, said that Zhang showed great interest and talent in news reporting and interviewing when she was a kid. The mother hopes her daughter can learn a great amount during the event and establish a foundation for her career planning after graduation.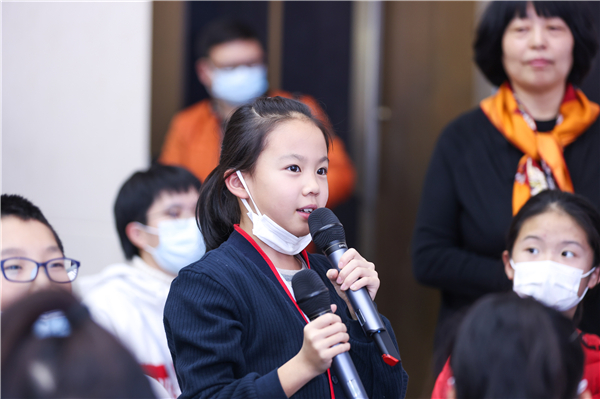 A student presents herself at a training course of the 19th Asian Games Hangzhou 2022 Bilingual Student Reporters Competition held from Dec 25 to 27. CHINA DAILY
The news reports, photos and videos produced by student reporters will be published in the 21st Century English newspaper and on its online platform i21st.cn.
Qualified contestants will also have the opportunity to serve as volunteers and conduct interviews with athletes in Games-time, Xu Deqing, director of the Press and Public Relations Department of the HAGOC told China Daily.
"Hangzhou 2022 will not only be a large sporting event, but also an important gala for people-to-people and cultural exchanges," said Liu Weiling, deputy editor-in-chief of China Daily.
Liu expressed hope that this event will inspire more young people to tell China stories at the Hangzhou Asian Games and make their own contributions to the country's international communication and cultural exchanges, as well as to the promotion of world peace and development.
Echoing Liu, Dong Yanping, international studies professor at Zhejiang University, said the Games is not only a sporting event, but also an opportunity for people from across Asia to gather around and share their cultures and values.
The competition will showcase how new generations of Chinese students can overcome language barriers and connect China to the world.
It will give students the opportunity to play an active role in the Asian Games and promote the event among younger generations, Dong said.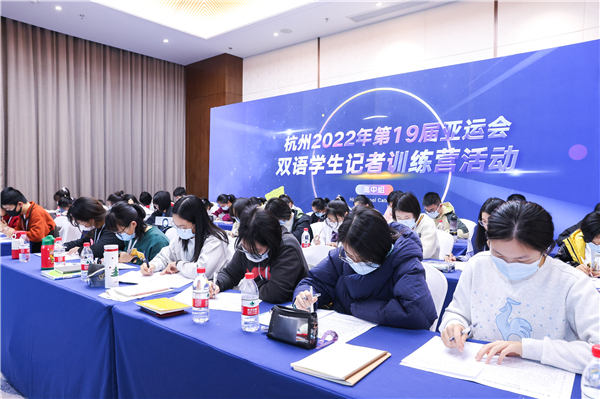 Contestants participate in the news writing tournament of the competition. CHINA DAILY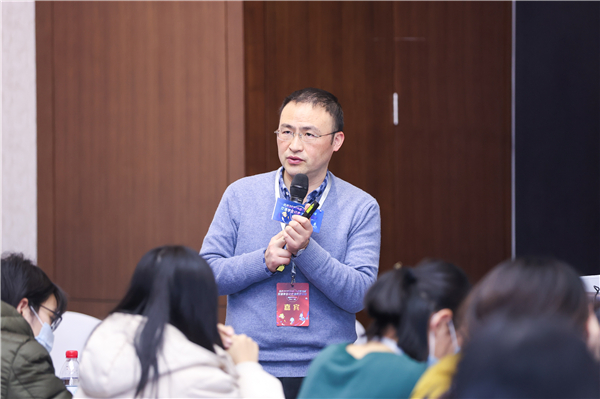 A teacher trains the contestants of the competition. CHINA DAILY